Staycationing This Summer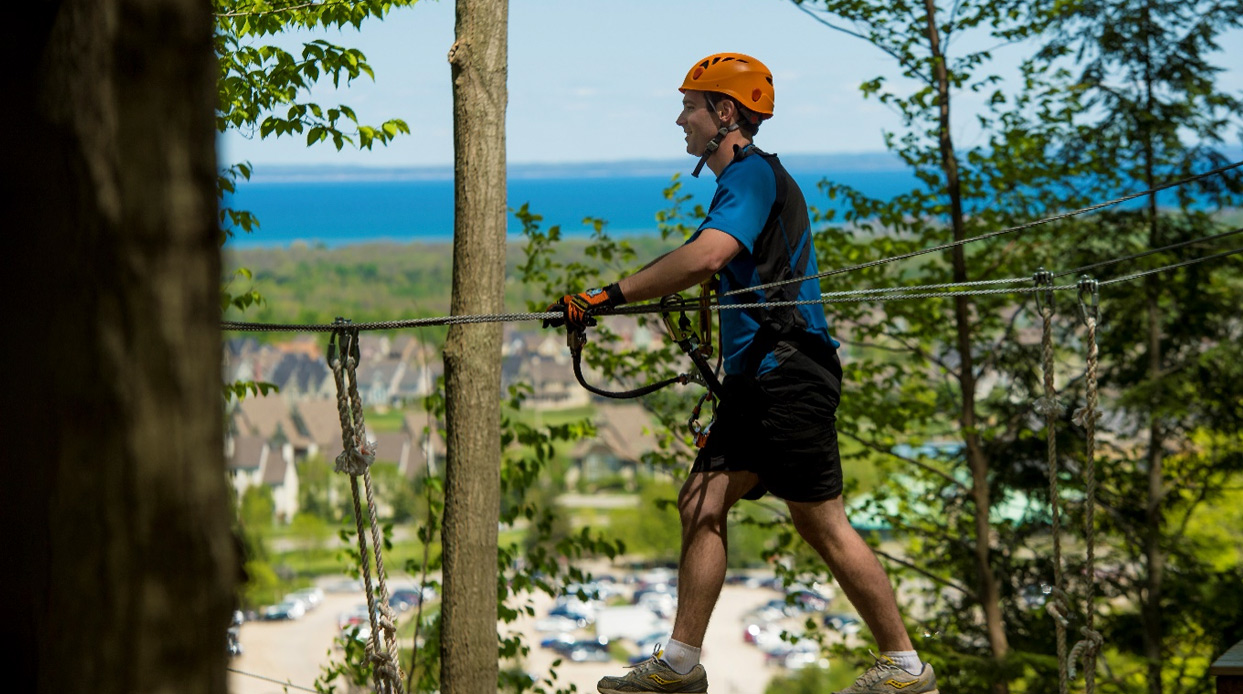 Planning your summer staycation vacation? We're here to help! We've compiled a list to help make your search and planning a lot easier. We've broken it down to different regions and popular locations in Ontario. Everything from accommodation types, to experiences on the land and water, something for everyone! Plus, when you vacation this year, you can take advantage of the Ontario Staycation Tax Credit!
The Ontario Staycation Tax Credit for 2022 aims to encourage Ontario families to explore the province, while helping the tourism and hospitality sectors recover from the financial impacts of the COVID-19 pandemic. Ontario residents can claim 20% of their eligible 2022 accommodation expenses, for example, for a stay at a hotel, cottage or campground, when filing their personal Income Tax and Benefit Return for 2022. You can claim eligible expenses of up to $1,000 as an individual or $2,000 if you have a spouse, common-law partner or eligible children, to get back up to $200 as an individual or $400 as a family!
Family Experiences Family Adventure Awaits
Family vacations are some of the best traditions that everyone looks forward to each year. Getaway from the hectic schedules of work, school and life's daily stresses. If COVID taught us one thing, it's how precious quality family time really is! Ontario resorts go out of their way to make sure your family has everything it needs to inspire those special memories.
Georgian Bay Hotel
Georgian Bay Hotelis located in one of Canada's most spectacular natural landscapes, and has an on-site restaurant, full-service spa, and an 18-hole mini putting course.
Severn Lodge
Severn Lodgein Port Severn offers all-inclusive packages with spectacular waterfront, delicious meals, and recreational fun.
Pine Vista Resort
Pine Vista Resort overlooks beautiful Stoney Lake in the Kawarthas, and provides fun and affordable packages for families and nature lovers.
#2 – Couples Getaways – Rekindle the Flame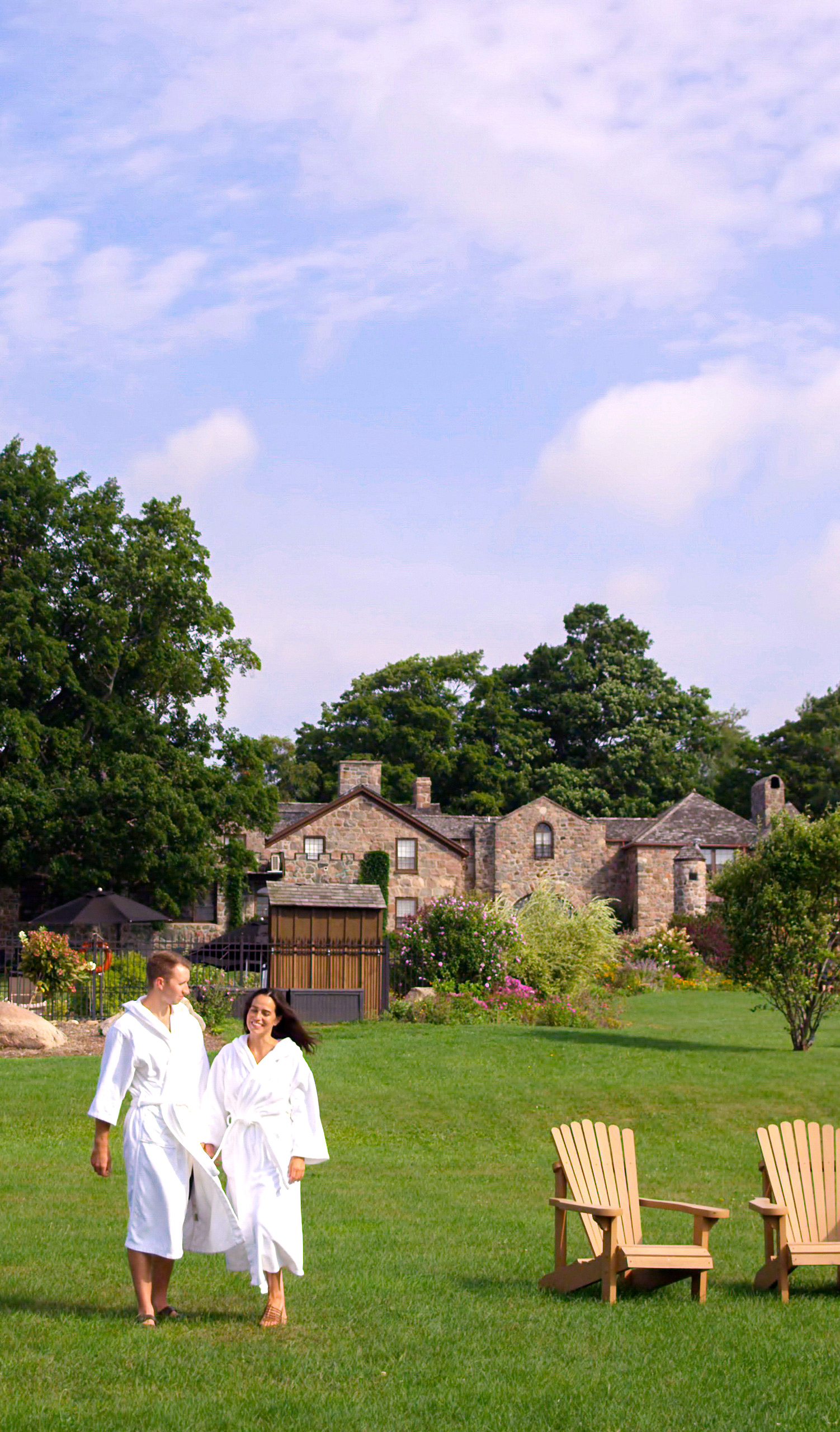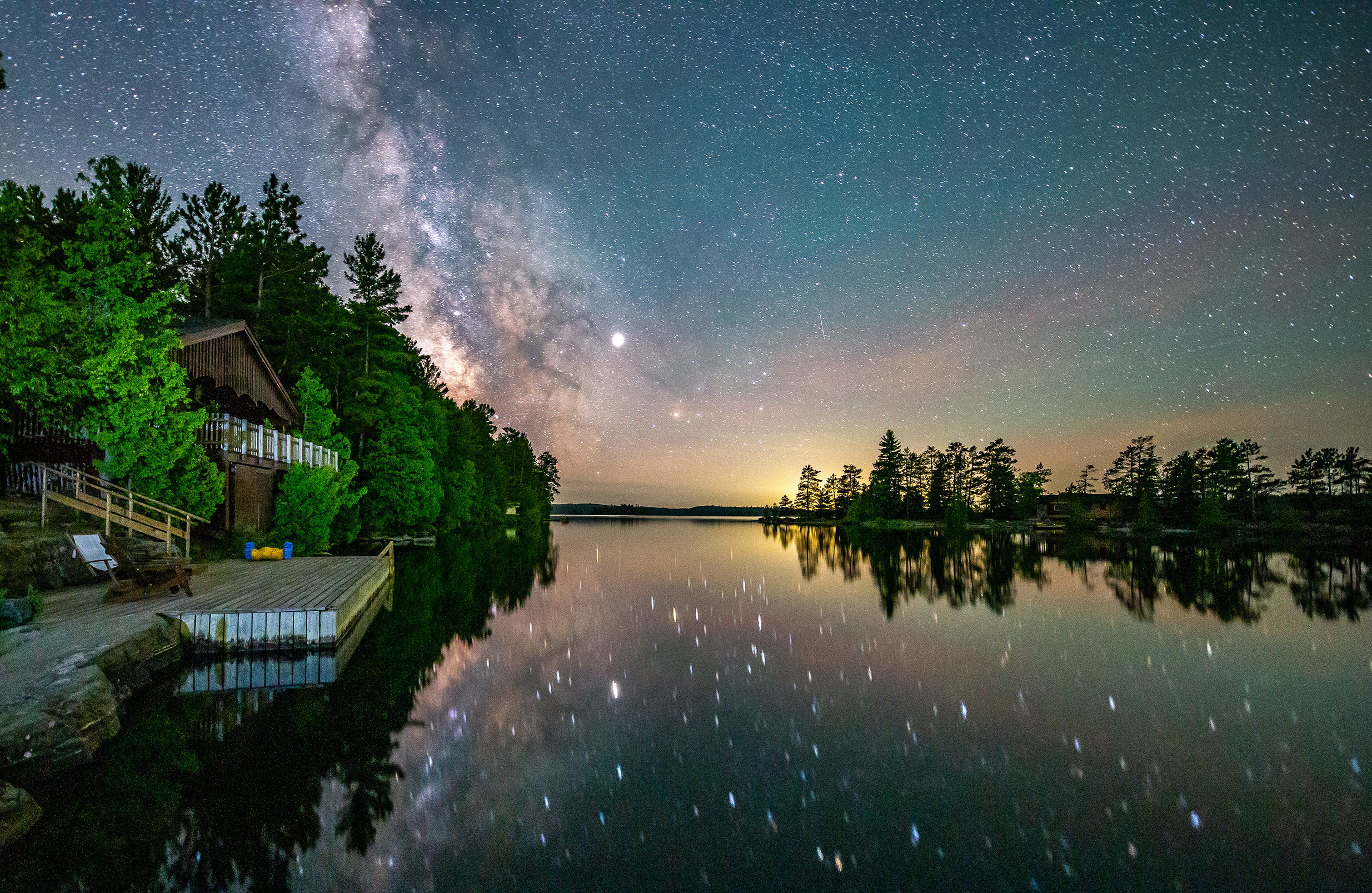 When planning your vacation whether it's your annual family vacation, couples getaway or group getaway with the girls or guys, there are so many adventures, experiences and accommodations out there. Sometimes it can be hard to pinpoint what exactly you are looking for. With so many different types and styles of accommodations, Ontario Resorts have got something for everyone!
Resorting Fun comes in all shapes and sizes – modern to elegant and luxurious to traditional. These hotel style rooms are equipped with extremely comfortable king and queen sized beds and all the ingredients needed for your perfect romantic escapade!
Blue Mountain Resort is chock-full of adventure and fun. The stunning views and lookouts from the top of the Mountain are breath taking.
The Grand Tappattoo Resort is nestled amongst 50 acres of natural birch and pine trees, surrounded by the clear waters of Otter Lake, lots of fun to have swimming and paddling around the Lake. Horseshoe Resort has many adventures for families and couples to explore this fall. Try their Treetop Trekking, Ontario's original aerial game and zipline park.
Rawley Resort, Spa & Marina is an award winning waterfront escape paired with gourmet dining and luxurious accommodations. No lineups, no stresses, no worries – just intimacy, serenity and relaxation.
The Long Beach Resort is a hidden gem of spacious newly renovated air conditioned multi-bed beachfront accommodations right on Lake Erie, has been a year round destination for families. In the summer, it really feels like you're in the Caribbean!
Isaiah Tubbs Resort & Conference Center is a country comfortable resort located on the shores of West Lake, offering diverse accommodation choices, seasonal sunset dining, beach weddings, meeting and conference facilities.
Cottages are a great choice when you're looking for something a little more private and secluded for your getaway. Each cottage comes fully equipped with all the amenities of home – full kitchens, bathroom, bedrooms and everything you would need to have a great holiday.
Bondi Village Resort is the perfect couples escape this fall. Play, Explore, Unwind, Reconnect with each other in a cozy housekeeping (self-catered) cottage of your own, with a fireplace and great views of Haystack Bay.
Golden Beach Resort, is a family friendly vacation spot located on the south shore of Rice Lake. A superb watering spot for a fishing getaway or some much needed R&R. The Luxe cottage is a favourite for visitors.
Springwood Cottage Resort invites you to explore the beauty of this region with hikes along the Kennebec Trails, on the local ATV trails or cycling around the area. A smaller, but charming waterfront cottage.
Pigeon Lake Resort has many fun and exciting activities to do onsite, as well as the option of doing absolutely nothing. Explore the nature, wildlife and the serenity of the fall season from the lake.
Jayne's Cottages offers a wide variety of Luxury Cottage, Estate Home, Chalet & Farm Vacation Rentals throughout Ontario in the most desirable locations across – Muskoka, Collingwood, the Kawarthas, Lake of Bays and more.
Cedar Grove Lodge is a traditional lakeside cottage resort with meals included. Located on beautiful Peninsula Lake, they have been welcoming vacation travellers for over 91 years!
Logpoint House Keeping Cottages offer traditional, Muskoka style housekeeping cottages with modern amenities are nestled on the shores of Muskoka's beautiful Gloucester Pool, part of the Trent Severn Waterway.
Ogopogo Resort, located on Mountain Lake in Haliburton Highlands, is a four season resort with plenty of activity to offer and the peace and serenity when that's all that is required.
Spectacle Lake Lodge is a perfect landscape for Family and Friends to spent together by experiencing everything from ATVing, Hiking, Biking, Fishing and more!
Inns are a place to be pampered and feel like royalty from the moment you arrival until your departure. These historic Inn's have creatively decorated the rooms to keep the historical elements alive, yet matched with a modern twist.
Elm Hurst Inn & Spa provides an escape for your body, mind and spirit. A Southwestern Ontario landmark since 1872, it combines historic charm and scenic beauty with modern amenities – perfect for couples.
Ste. Anne's Spa is the perfect escape for your mental health and well-being. Recharge in some of the many unique spa experiences by being pampered.
Green Acres Inn has the character and charm of a Country Inn right in the heart of Kingston seems to be too good to be true…but it's not. Sitting on 7 acres, the lush treed lot, gives you that feeling of being in the country, but yet so close to everything!
Loughborough Inn is one of Ontario's luxury resorts located on pristine Loughborough Lake and only minutes from Kingston, Ontario and the 1000 Islands offering you exclusive access to a variety of Kingston area attractions, exquisite Ontario hiking trails and some of the best fishing in Ontario.
Eco-Adventures, Boutique & Non-Traditional
Eco-Adventures, boutique and non-traditional accommodations are becoming more popular around the world. They offer experience is glamping tents in wooden platforms, wooden barrels that have been transformed into comfortable and cozy tiny house like, with all the amenities of home and trendy boutique hotels that have transformed historic buildings into modern style accommodations, yet keeping the historic elegance and charm the buildings have had for generations. OWL Rafting provides world-class food, rafting & whitewater on the Ottawa River. Sleeping under the stars without having to rough it too much. Enjoy the intimacy of your own canvas tents, set up on wooden platform, each with two individual beds that have cozy duvets!
Long Point- Eco Adventure offers restaurant, glamping and adventure resort located in Turkey Point, Southwestern Ontario, providing guests the opportunity to embrace nature & its natural elements, along with memorable experiences to last a lifetime. A wide range of adventure vacations, hiking trail network and close proximity to 'Turkey Point Beach' making them the perfect destination for travellers looking to reconnect with nature. Frontenac Club is a boutique hotel with 20 distinct layouts and the rooms are anything but standard. Limestone walls, private patios, water views, deep soaker tubs, fireplaces, and curated artwork. Every room immerses you in a different story with history of the building and the Kingston area with a modern twist.
There is nothing more relaxing and rewarding with a trip to the Spa. No better time to do it when you are on vacation. The kids can be having the time of their lives in the kids programs and adventures at the resorts, which mean Mom and Dad can get that long awaited couples massage or half day spa experience. If it's just the two of you, there are plenty of options and services that are bound to leave you in total bliss! Take some time to yourselves for some long overdue self-care and relaxation!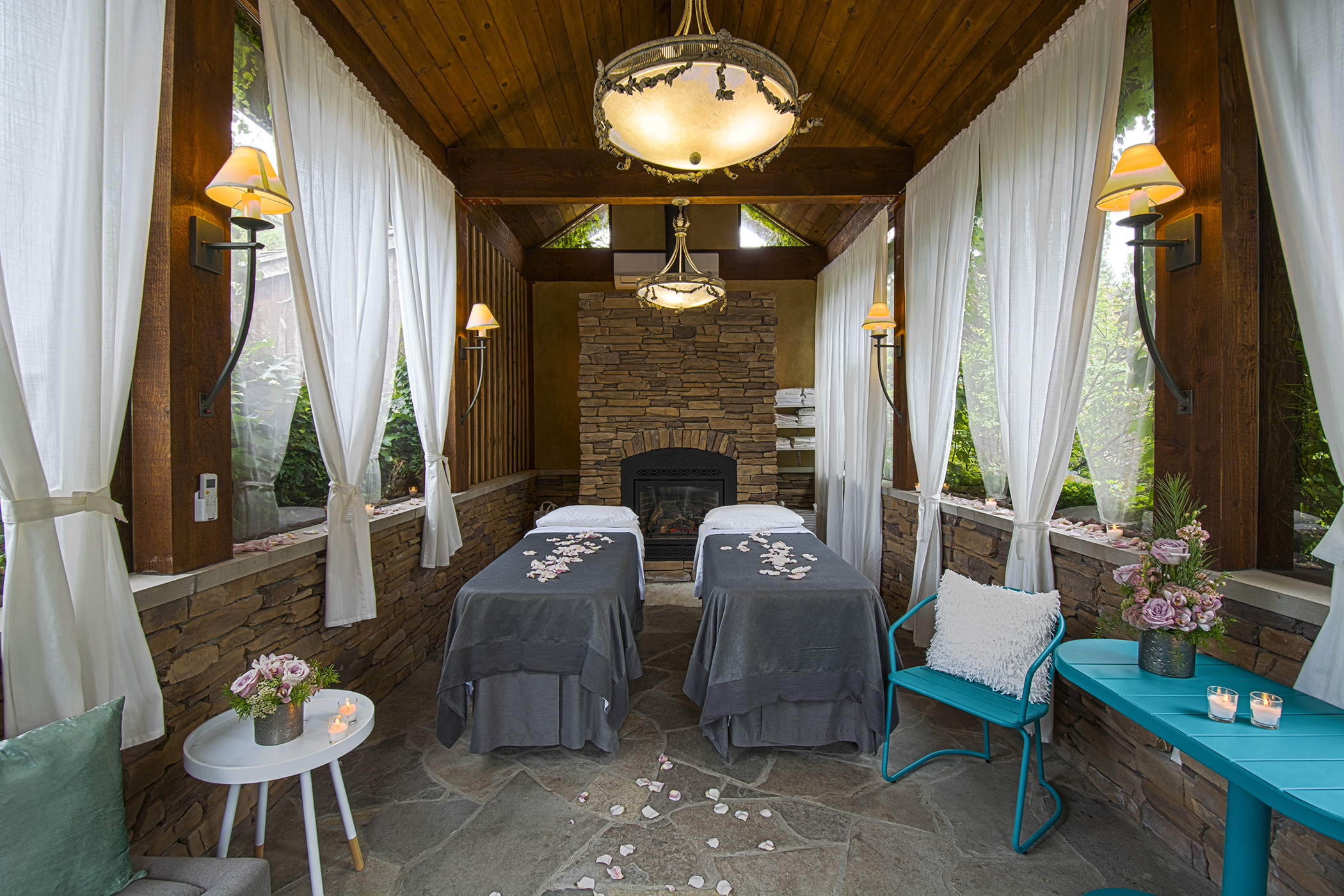 Hockley Valley Resort's is at the centre of 300 acres four-season. The 8,000 sq ft spa overlooks the rolling hills of Hockley Valley. The full service spa offers and extensive menu of massage, reflexology, healing practices and anti-aging treatments for body and skin.
Muskoka BeerSpa is one of the newer spas to the scene. This brand-new adult-only Nordic-style woodland oasis that gives Muskoka BeerSpa its name. Swimming pool, hot tubs, saunas, steam, dump bucket, and a "forest beach" filled with hammocks.
JW Marriott The Rosseau Muskoka Resort & Spa offers full-service luxury spa treatments and services. Inspired by Earth's elements of Rock, Wind and Water. Spa Rosseau offers a private outdoor swimming pool, hydrospa, men's and women's relaxation lounges, water treatments and aesthetic services. HydroSpa, Massage Beds, Foot Massagers, Oxygen Bar and Oxygen Facials.
Living Water Resorts is located in the heart of Collingwood, Ontario on the shores of Georgian Bay embraces Hydrotherapy treatments with Ontario's only Aqauapath experience. Immerse yourself in this wellness journey as you are guided between 8 rejuvenating water stations includes Swiss Shower, replenishing Mineral Baths, River Walk, Eucalyptus Steam Room and more!
Scandinave Spa – Situated on 25 acres of natural forest of Ontario birch, Canadian maple and pine trees. The Spa also has expansive views of the UNESCO World Biosphere Reserve Niagara Escarpment. Guests soak in the Outdoor Baths and can see Blue Mountain Resort skiers carve down the slopes under the night lights. Scandinavian Baths and Hydrotherapy circuits have many benefits including cleansing the body, stimulating blood circulation and releasing of endorphins.
Millcroft Inn & Spa is 100 acre estate is nestled in the rolling countryside of Southern Ontario's Hills of Headwaters, a region which is rich with cultural, artistic and rural activities. Enjoy award-winning spa services and take the plunge in our outdoor hot springs open year round.
Farm to Table – Amaize-ing Farm to Table Culinary Experiences
Discover more of Ontario Resorts rich and unique culinary experiences. With over 13.3 million acres of farm land in Ontario, farmers grow a wide variety of produce right here in our backyard for our enjoyment. Ontario's very own creative and talented Chefs have made mouthwatering dishes, giving you a true farm to table culinary experience that you won't get anywhere else!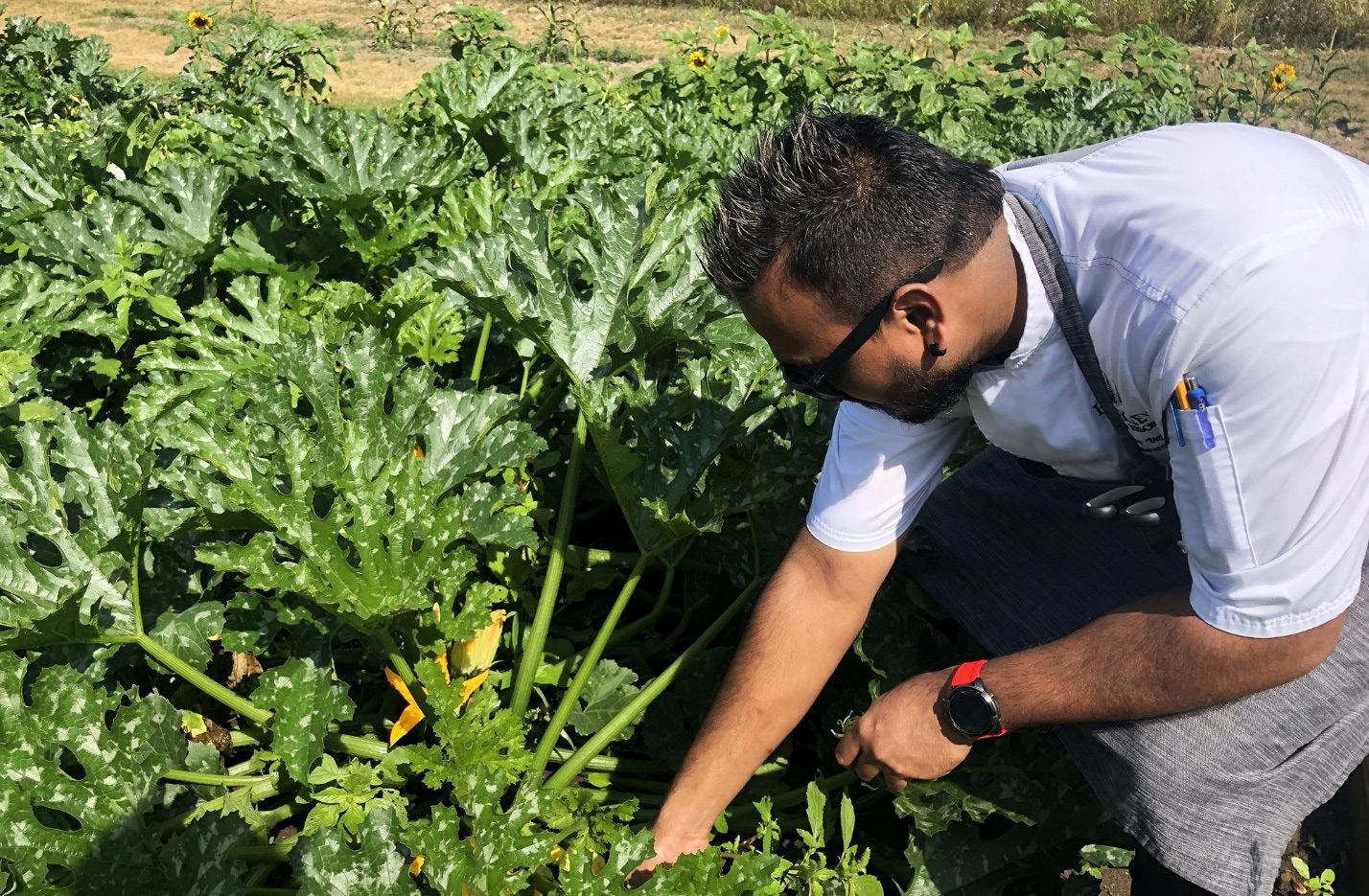 Hockley Valley Resort's culinary experiences are out of this world. Their 25 acre vineyard and two acre organic fruit and vegetable garden with multiple indoor and outdoor restaurants, patios and dining in the garden really brings this unique culinary experience alive! Not only do they cater their farm to table freshness for weddings and corporate events, they have unique experiences like Pizza in the Garden, open fire cooking dining in The Globe, plus many others. Seasonal vegetable and herbs from the garden are worked into dishes like HVR Farm Vegetable Pizza, Antipasto Mista, Summer Risotto and many more. It will leave your palate wanting more!
Elmhirst's Resort boasts a 5th generation large working farm with animals and produce. Solely for consumption by their kitchen, they continue to increase their sustainability efforts. Heirloom variety vegetables, onsite beehives, over fifty Angus cattle plus gardens at each cottage contain herbs for guest's use. Dine at Hearthside Dining Room and try fresh Angus Beef or the Vegetable Curry that uses fresh produce from the garden. Be sure to check out Wild Blue Yonder Pub & Patio to try their magnificent meals. Or if you like, enjoy any of the meals from the comfort of your cottage!
Bartlett Lodge is an award winning resorts known for their gourmet and unique culinary offerings. Dine under the stars in Algonquin Park and discover some of Tom Thompson's favourite spots by water taxi. Mouthwatering dishes that include hazelnut gnudi ricotta dumplings in king oyster mushroom cream sauce and pan-seared duck breast, roasted broccoli, muhammara and feta and more. Enjoy a gourmet four course meal in the dining room, surrounded by historical facts of Algonquin Park.
Bartlett Lodge is an award winning resorts known for their gourmet and unique culinary offerings. Dine under the stars in Algonquin Park and discover some of Tom Thompson's favourite spots by water taxi. Mouthwatering dishes that include hazelnut gnudi ricotta dumplings in king oyster mushroom cream sauce and pan-seared duck breast, roasted broccoli, muhammara and feta and more. Enjoy a gourmet four course meal in the dining room, surrounded by historical facts of Algonquin Park.
OWL Rafting is not only a fun and exhilarating rafting experience, but they offer locally sourced ingredients for their BBQ Lunch Cruise – At the bottom of the rapids you will meet our signature Pontoon Boats where your dry clothes and a hot BBQ feast awaits you. Enjoy your meal as you cruise back to the OWL Resort.
Regional Partner Experiences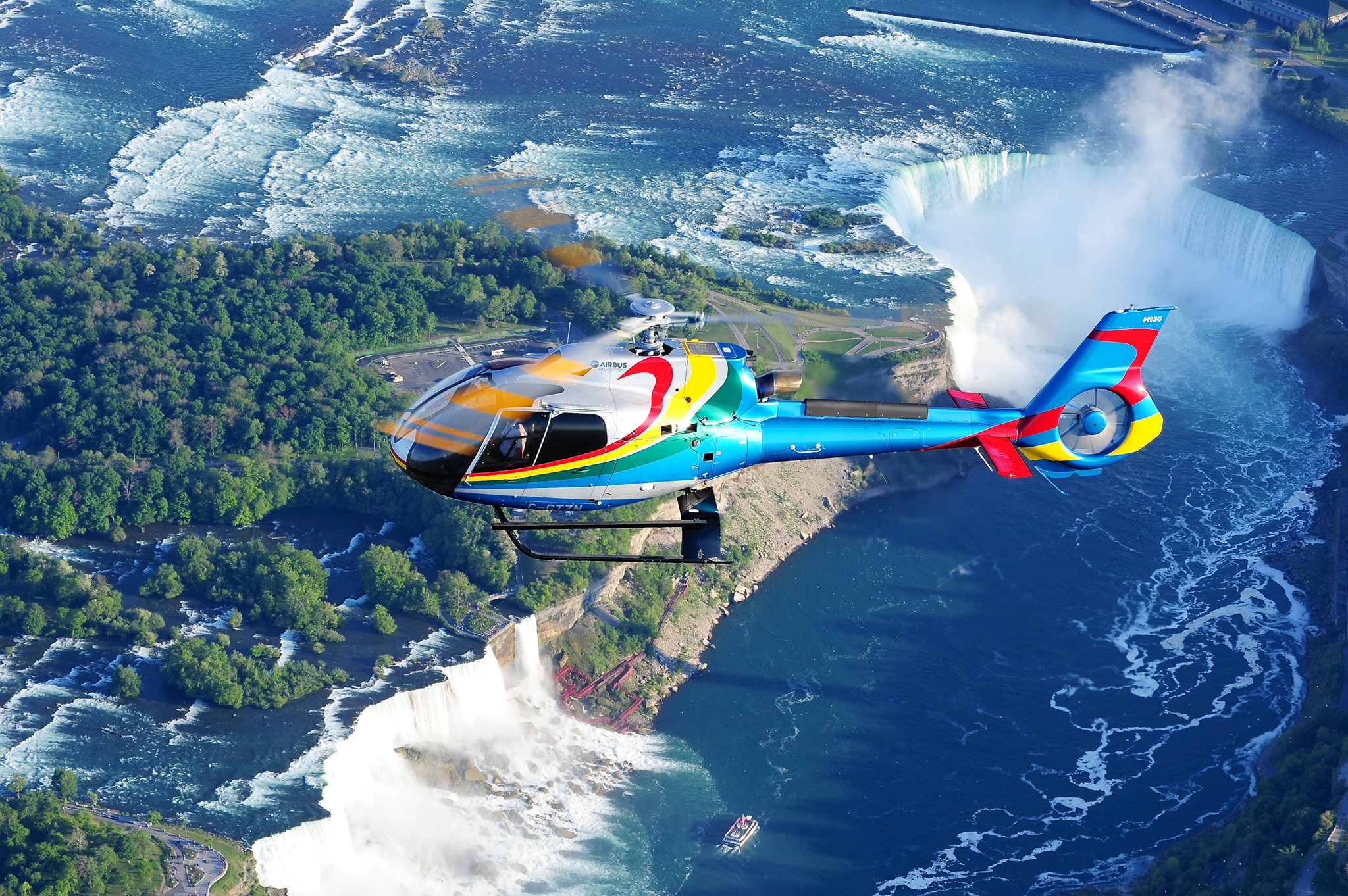 RTO6 – Staycations Are Just a Road Trip Away
Just a short drive from Toronto, York Durham Headwaters is not only your ultimate road trip destination where you can savour stunning local foods and explore fun road trip ideas, it's your Ultimate Summer Staycation. Ontario wants you to stay home this summer and take a road trip in YDH! Not only will you have an amazing time….you can save money and help support businesses recover from the financial impacts of the COVID-19 pandemic with the "Staycation Tax Credit". Make it a weekend or spend a couple of days overnight in YDH.
Choose from a luxury resort like Hockley Valley Resort and The Victorian Style Briars Resort & Spa, couples getaway at Millcroft Inn & Spa, Bare Oaks Family Naturist Park and more! Now that you'll stay, it's time to play! There are so many unique experiences in YDH that we couldn't possibly list them all.
Check out their top suggestions for things to see and do at yorkdurhamheadwaters.ca.
Culinary Tourism Alliance – The Great Taste of Ontario
The Great Taste of Ontario is a collection of digital passports and stories to help you fall in love with the food and drink of Ontario again, and again.
Each season, you can download one of 40 passports to help guide your planning and inspire you to explore our big, BIG province. Then, hit the open road to visit the growers and makers who make Ontario so special. Each time you check-in along the way, you'll be one step closer to redeeming some sweet Ontario-made prizes – all while supporting communities across Ontario too!
Learn how it works by visiting ontarioculinary.com/great-taste/.
RTO8 – Create Your Own Adventure
Kawarthas Northumberland combines the best of rural living with a vibrant arts and culture scene. Drive down lushly forested side roads or paddle the quiet waterways en route to your next regional experience, whether it's fine dining, a gallery tour, or a pastoral vista. Get the most out of the season and explore the great outdoors!
Book a stay at one of our charming accommodations and you'll have plenty of options at your fingertips. Beachwood Resort is a lakeside hidden gem in Buckhorn, Pine Vista Resort is a cottage resort on Stoney Lake perfect for families and for a couples escape Westwind Inn has got you covered! This is just a sampling of the diversity of experiences in Kawarthas Northumberland. From farm-to-table dining to mountain biking to boutique shopping, there's a little something for everyone in this beautiful, welcoming region.
Learn more at kawarthasnorthumberland.ca.
Attraction Partners
When you're visiting here in Resort Country, be sure to enhance your experience with any one of our attractions partners. So many thrills, fun and experience can be had these places!
Adamo Estate Winery
Wine tours and tastings, packages, private events and more.
Algonquin Outfitters
All-inclusive guided canoe trips, lightweight canoe rentals and apparel.
Muskoka Lakes Farm and Winery
Cranberry marsh experiences, winery, tastings and more.
Niagara Helicopters
All-scenic flight with thrilling views of Niagara's natural wonders.
Scandinave Spa, Blue Mountain
Scandinavian spa experience with outdoor baths and forest bathing.
Scenic Caves Nature Adventures
Nature adventure, hiking, caves, zip lines, suspension bridge and more.