The Best Stay & Play Getaways in Ontario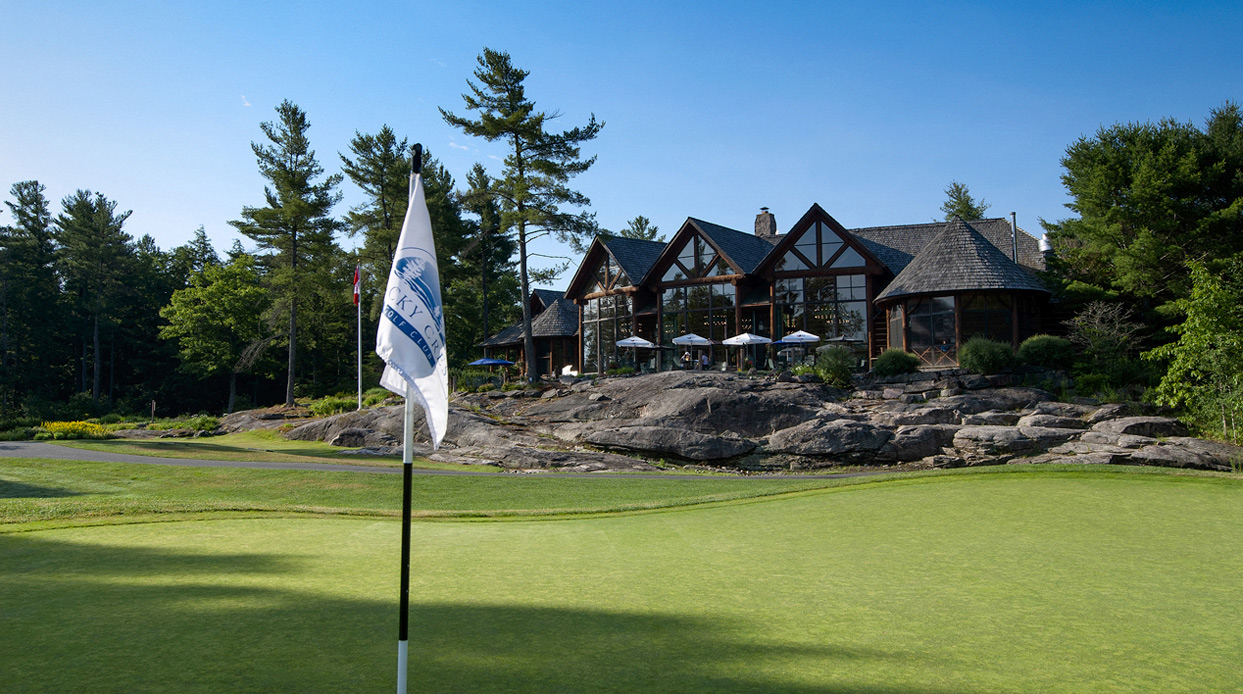 The 2022 Golf Season is almost here. To help you plan your golf getaways, we've made a list of stunning golf courses throughout the province at Ontario Resorts.
The Resorts golf courses come in all shapes and sizes; championship courses, well-manicured greens, courses carved out of the escarpment and rugged landscape that surrounds itself…something for every skill level.
Pro shops are fully stocked with golf apparel, balls, tees and everything you would need to have a successful round. Be sure to swing by the pro shop before your round, maybe even grab a souvenir to take home and share with family and friends. After your round, don't forget the 19th hole to tally up the scores and find out who's buying the next round as you reminisce over food and drinks about the fun you just had.
Ladies, don't forget to squeeze in a round with your girls' spa getaway – we recommend golf the first day and spa the next to truly relax those muscles![/vc_column_text][/vc_column][/vc_row]
In 2020, Score Golf Magazine ranked Rocky Crest Golf Resort 35th in the Top 100 Best Canadian courses to play. Situated amongst giant white pines, white birch and hemlock, the rolling fairways will captivate you as the granite outcroppings of the Canadian Shield challenge your skills.
The log structured club house boasts vaulted ceilings and offers the On The Green dining room overlooking the 18th green to enjoy a meal and refreshments, plus a beautiful flagstone patio to relax on.
Sherwood Inn on Lake Joseph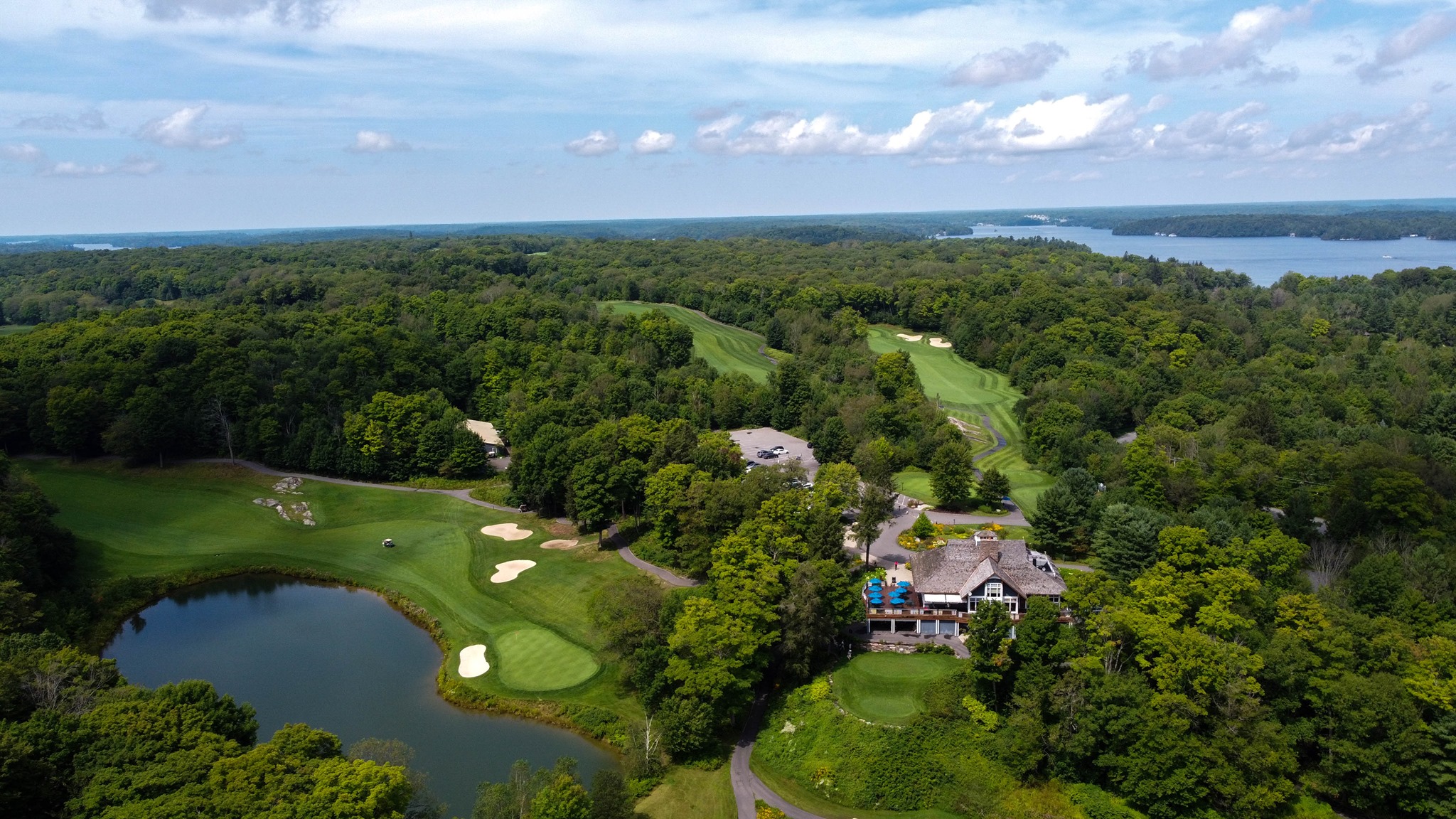 Don't forget to bring your clubs for a round or two when planning your stay At Sherwood Inn. The Lake Joseph Club is just a short drive from the resort and is part of the Club Links family. Architect Thomas McBroom utilized the granite crags, towering trees and heaving topography of the incomparable Muskoka regions designing this stunning 9 hole course. Five tee decks stretch from 6,995 yards down to 5,081!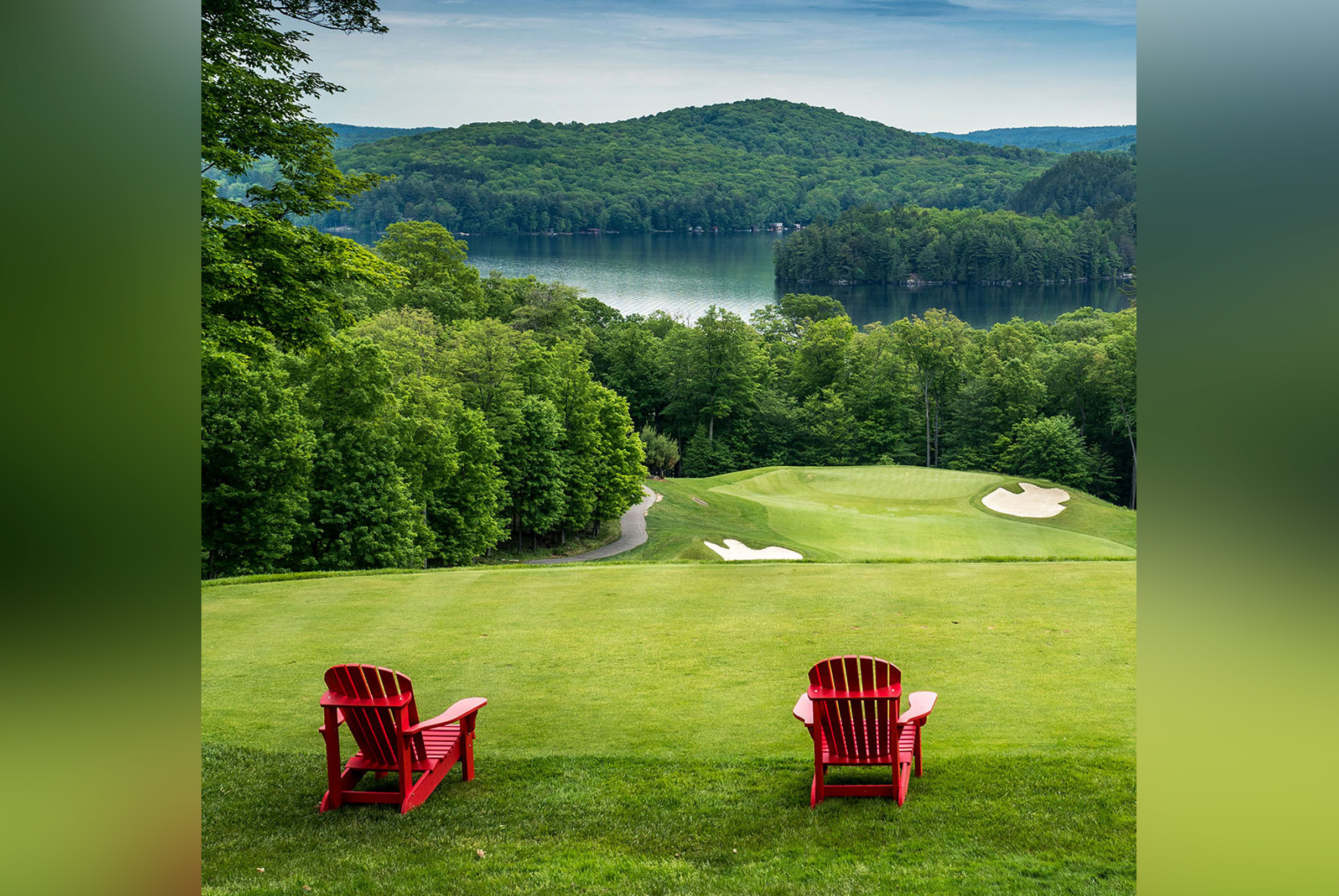 At Port Cunnington Lodge, escape to beautiful Lake of Bays and play the ultimate round of golf at Bigwin Island! Ranked one of the twenty best golf course in Canada, the Doug Carrick designed course, Bigwin Island Golf Club is nestled on a private island paradise on Lake of Bays and is accessible only by water taxi from the resort. Bigwin's 18 championship holes are draped across the rugged terrain of the historic Bigwin Island. Fairways wind through mature trees, providing multiple sweeping vistas over Lake of Bays. White sand bunkers flank undulating greens, creating the perfect mix of breathtaking scenery and challenging play.
Measuring 7,166 yards from the championship tees, a round of the Bigwin Island course should be on every golfer's bucket list.  After your round of golf take the water taxi back to the Port Cunnington Lodge, where you can watch the sunset from your waterfront cottage!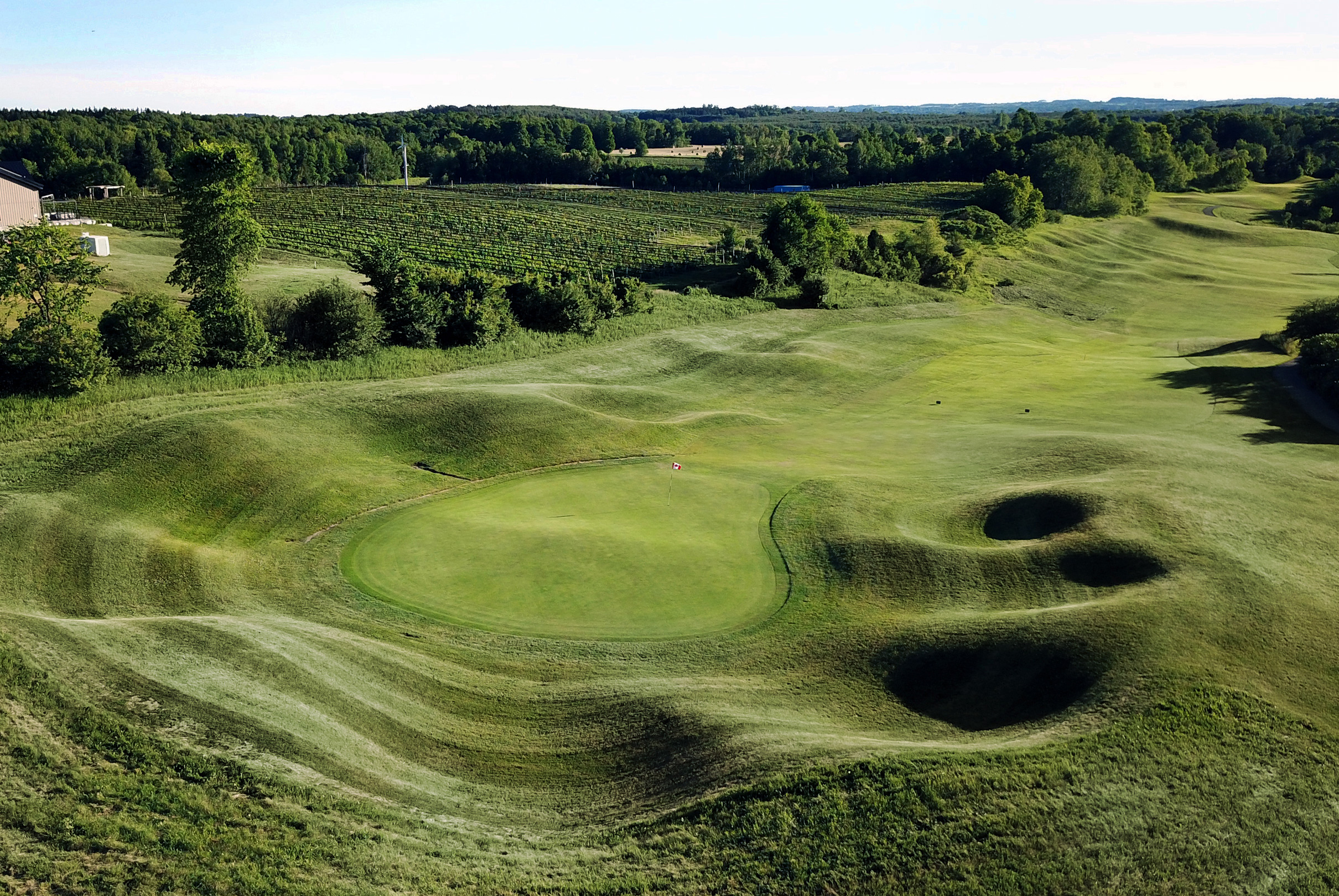 Hockley Valley Resort Renowned Canadian golf course architect Thomas McBroom designed Hockley Valley Resort's 18- hole championship golf course, boasts some of the most breathtaking vistas in southern Ontario. Emerald-bent grass fairways were skillfully incorporated into the natural landscape, leaving much of the terrain untouched and framed by rolling fescue-covered hills. The unrivaled natural beauty and challenging design will test all aspects of your game, on a course where pars are memorable and the experience will keep you coming back time and again.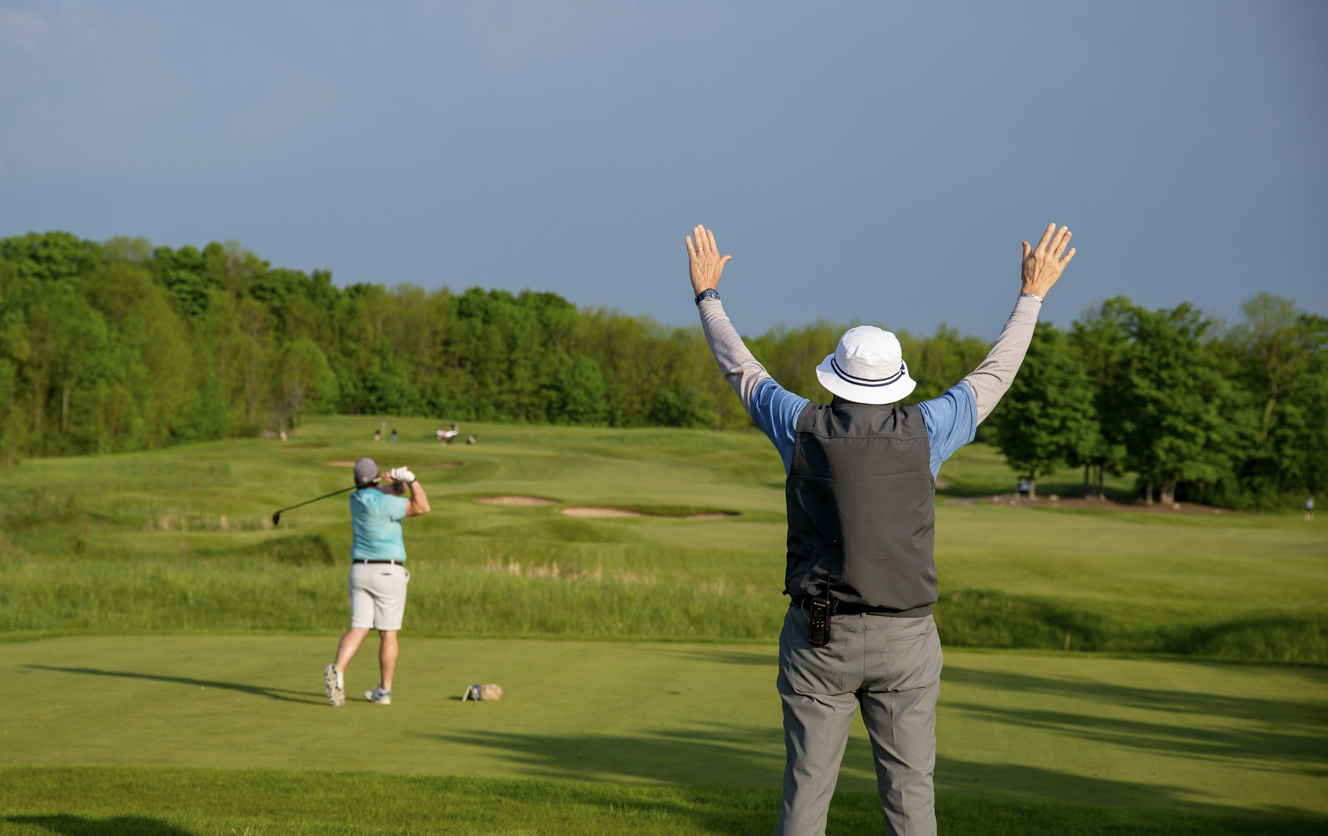 Cobble Beach's picturesque links-style 18 hole golf course offers golfers a breathtaking view of Georgian Bay on every hole. The course has been sculpted to emulate the rugged hummocky terrain found on the great links courses of Scotland and Ireland.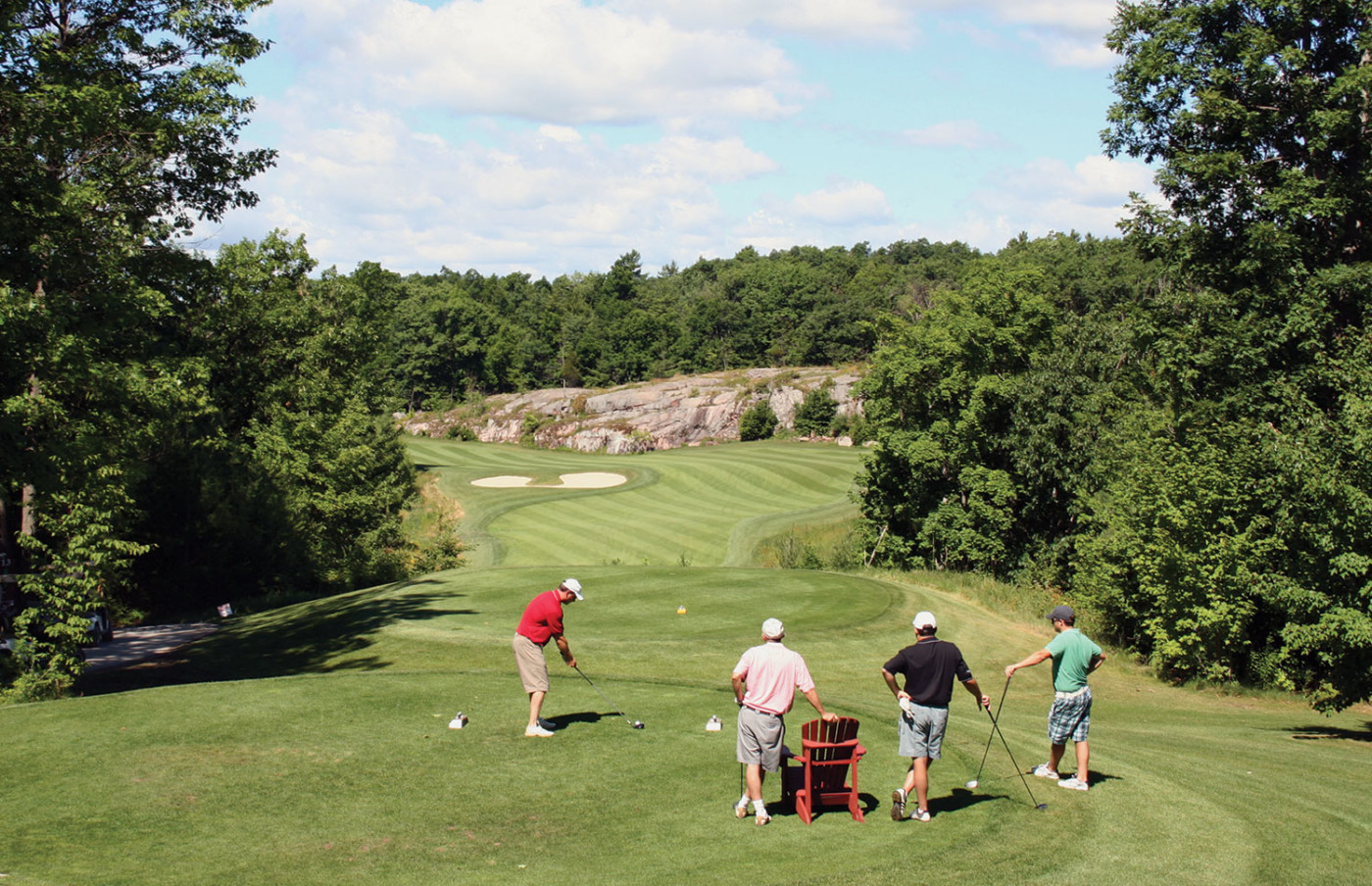 Glen House Resort's 18 hole, 72 par course design takes full advantage of the natural terrain of mature mixed forests – including tall white pines, high granite cliffs, rolling hills and valleys and unique flora. It is common to see wildlife of all kinds in and around the property including native Ontario lizard, the five-lined skink. Three holes on the course were carefully built to preserve natural wetlands habitat.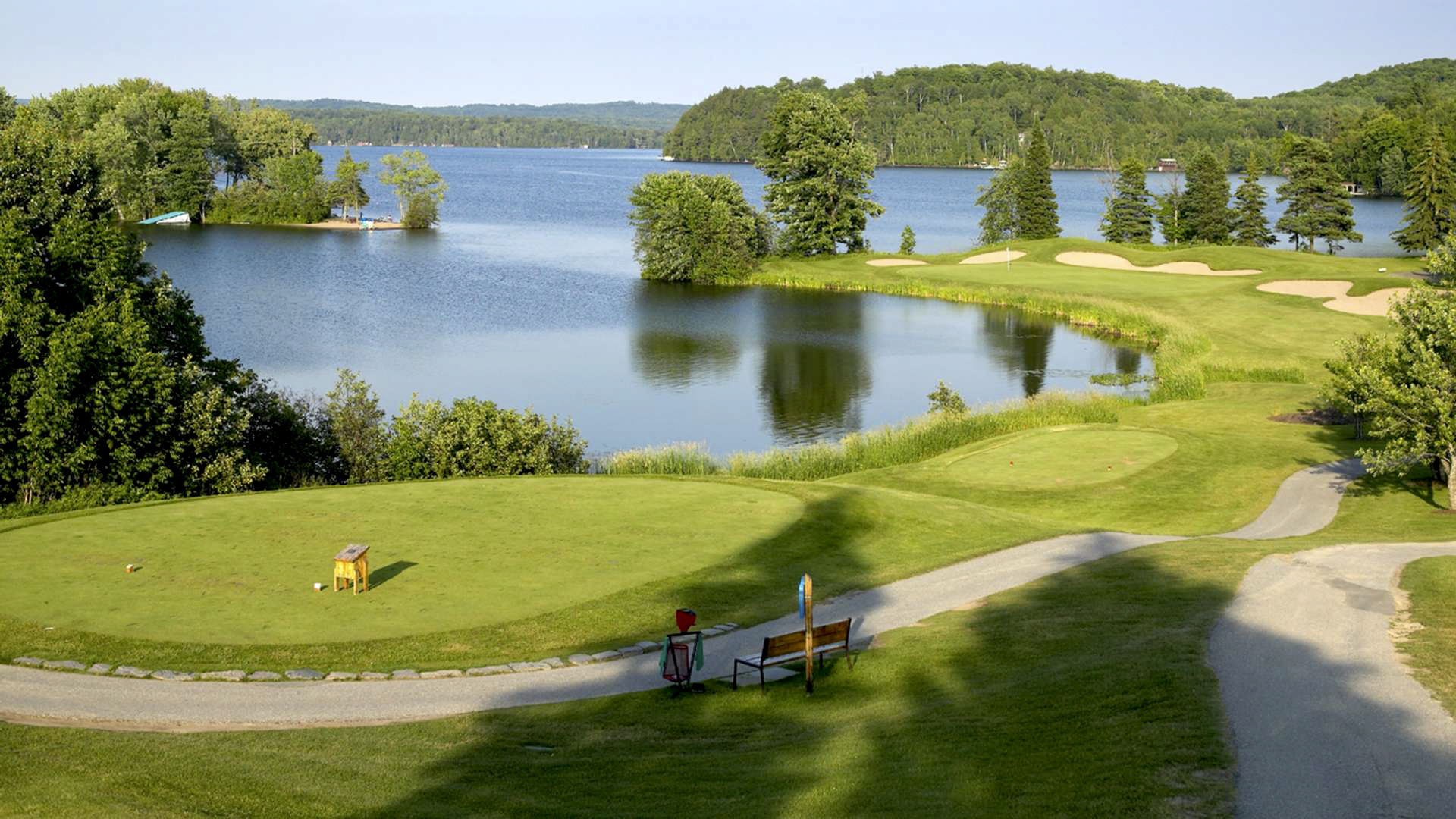 Deerhurst Resort's features two public courses known for their beauty and play-ability for golfers of all abilities — the picturesque Deerhurst Lakeside and the famed Deerhurst Highlands are characterized by Muskoka's iconic rugged beauty and breathtaking views. Junior golfers 18 and under get to play free with an adult, perfect for Fathers and their kids!
If 18 holes on the greens isn't your thing, grab your family and friends and make some fun memories a mini putt courses at Resorts.
Georgian Bay Hotel offers a real grass 18 hole mini putt course, Blue Mountain Resort's Cascade Putting Course is carved out of the ski hill at the base of the mountain filled with, endless traps, hazards and triumphs. If we are experiencing spring showers, Nottawasaga Resort has got you covered with Jungle Quest Indoor mini putt. Fun-filled jungle expedition, treacherous lush terrain including water hazards and native wildlife hiding around every corner.
There's a few courses to add to you bucket list! Plus many other Ontario Resorts offer great stay and play packages with picturesque courses in their vicinity. Visit our Golf Page to lean more! So what are you waiting for, dust off those clubs are start planning your golf getaway today – it's guaran-tee-d to be un-fore-get-able!