Romantic Escapes This Summer….now playing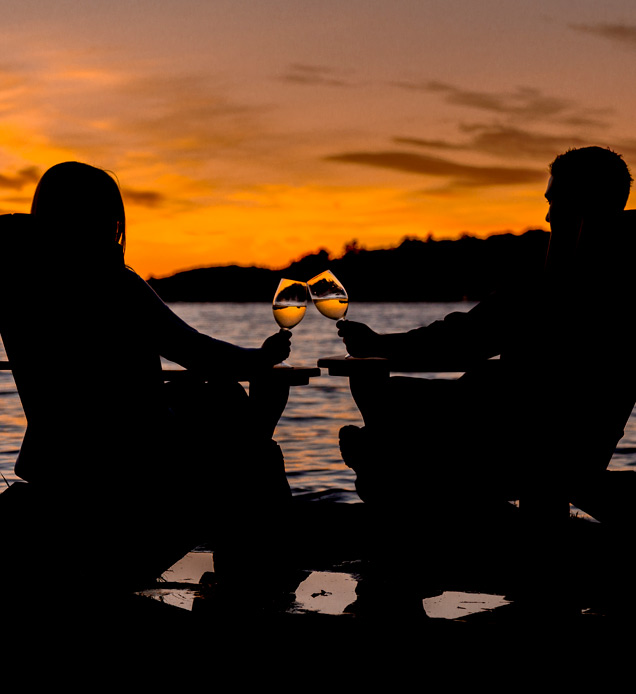 There something always magical and romantic in the summer air year after year! The warm days and cool nights, watching the sunset at the cottage and simply relaxing and enjoying each other's company around the camp fire as you hear the night sounds of nature.
Good relationships are built on solid foundations with a sense of adventure and adaptability at their heart. Ontario resorts are your entry point to new landscapes and quaint small towns, adventure in sprawling provincial parks and serene wilderness that offers couples young and old a chance to reflect rediscover one another. There are starry skies, lakeside Muskoka chairs and plenty of wine awaiting you in the pristine surroundings of these Ontario getaways, made all the better with a hand to hold as you and your beloved explore the natural beauty and luxurious accommodations of these Ontario resorts. Your romantic escapes this summer are now playing!
Westwind Inn peaceful, private and tranquil retreat on beautiful Buckhorn Lake is the perfect getaway for couples only who are needing that long overdue escape. Situated on 60 acres of beautifully manicured, yet natural grounds with extensive perennial gardens. One quarter mile of scenic lake shoreline with a private sand beach for your swimming pleasure or take the plunge into Buckhorn Lake from one of their docks. Canoes, kayaks and all non-motorized water sports are included at no additional charge during your stay.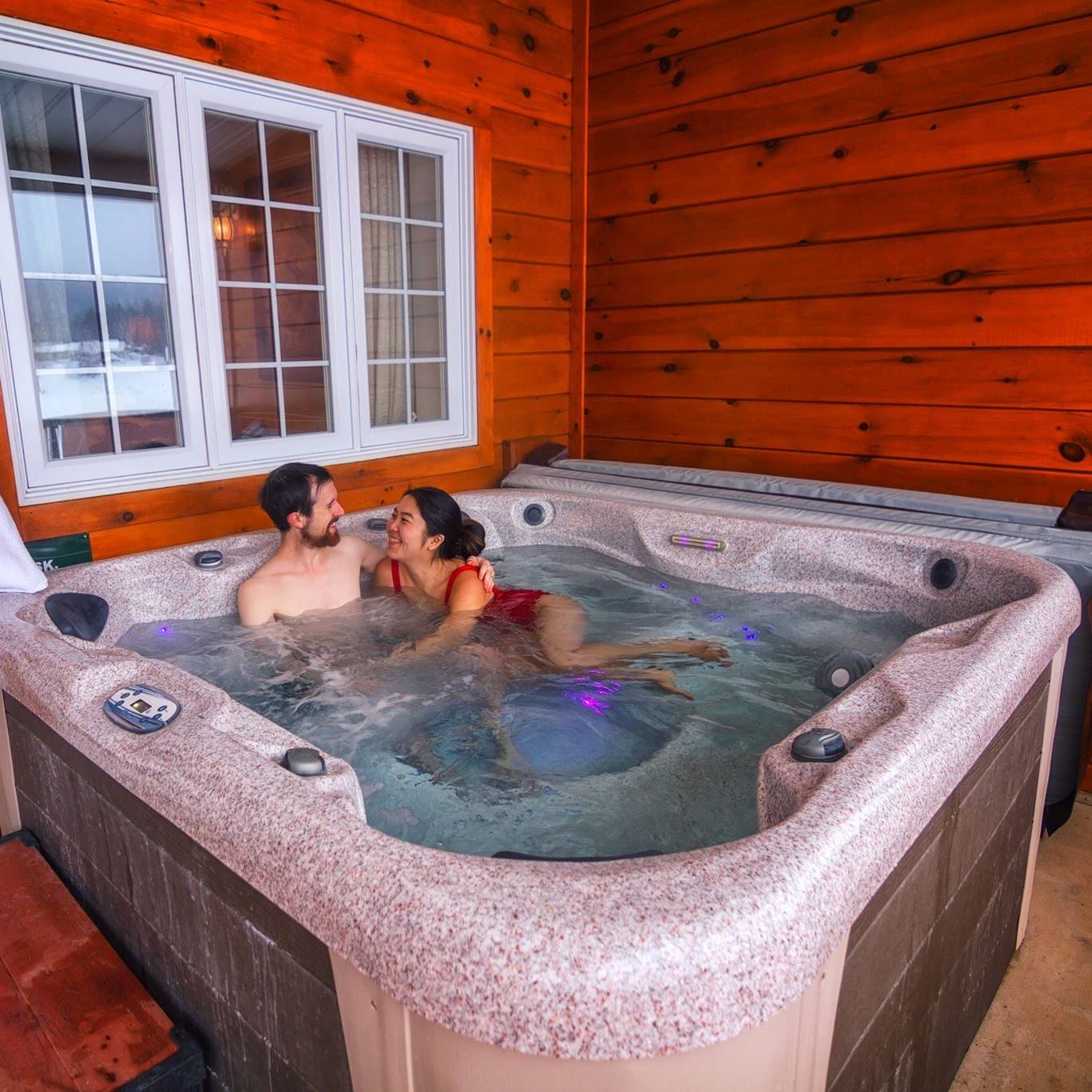 Couples Resort is a 5 STAR Ultra Luxury Couples Resort located on Galeairy Lak in Algonquin Park, designed just for the 2 of you to enjoy your time together! It is here that couples come to spend time with each other, yet everyone comes for their own reason. Come to relax and connect, embrace romance, get pampered in the Spa or participate in endless adventures. Enjoy first class 5 course gourmet dining, and award winning wine cellar as one of the best in the world and Organic Algonquin Spa treatments. Whatever your need is for your romantic escape, Couples Resort will make it happen!
Sherwood Inn, just a 2 hour drive from the GTA. Nestled among towering century-old pines at the very edge of Muskoka's sparkling Lake Joseph, Sherwood Inn is a retreat unlike any other. Each guest room and cottage suite is decorated to reflect the traditional character of Muskoka, and is complete with every modern convenience. Many rooms feature cozy wood-burning fireplaces and private whirlpools. Visitors to our elegant inn experience gracious hospitality, luxurious pampering, and absolute tranquility. Sherwood offers exceptional culinary fare with an award winning wine cellar, an on-site spa, a hot tub and sauna, access to canoes, kayaks, hiking trails, tennis courts and much more on the peaceful shores of Lake Joseph.
Foot Prints Resort is a private, Adults Only resort, providing a relaxing getaway in a pristine, natural setting where time stands still. Their private grounds provide a beautiful setting for you to slow down and connect with nature. By day, enjoy our pristine, natural, child-free setting where you can relax in the dappled shade, sunbath on their private, sandy beach or enjoy the non-motorized water sports on our their private lake. Swim, hike, bike, or just daydream the day away. By night, party in the Cabana, sit by the fire or count the stars…. it's all up to you!
Hockley Valley is the perfect getaway for couples to really reconnect in many ways, you're going to want to stay a couple of days to be able to do everything! Hockley Valley is located in a stunning landscape of rolling hills, nature and agriculture. They have everything from a full service spa, to their own winery where you can get a full wine tasting experience, to dining globes all four seasons, 2 acres organic vegetable garden, to even having a romantic Pizza in the Garden experience. For the adventurer, they have a new 8km bike trails that go winding around the ski hill and golf course. The track is built for seasoned and intermediate/advanced riders. If you're looking for a more casual stroll on your bike, there are nice flat, scenic trails too! Plus, their 18 hole championship golf course offers stunning views on the golf course, immersed in the rolling hills! They've got everything you need for the perfect romantic getaway!
More romantic Getaways to consider;