Fresh Air, Fresh Experiences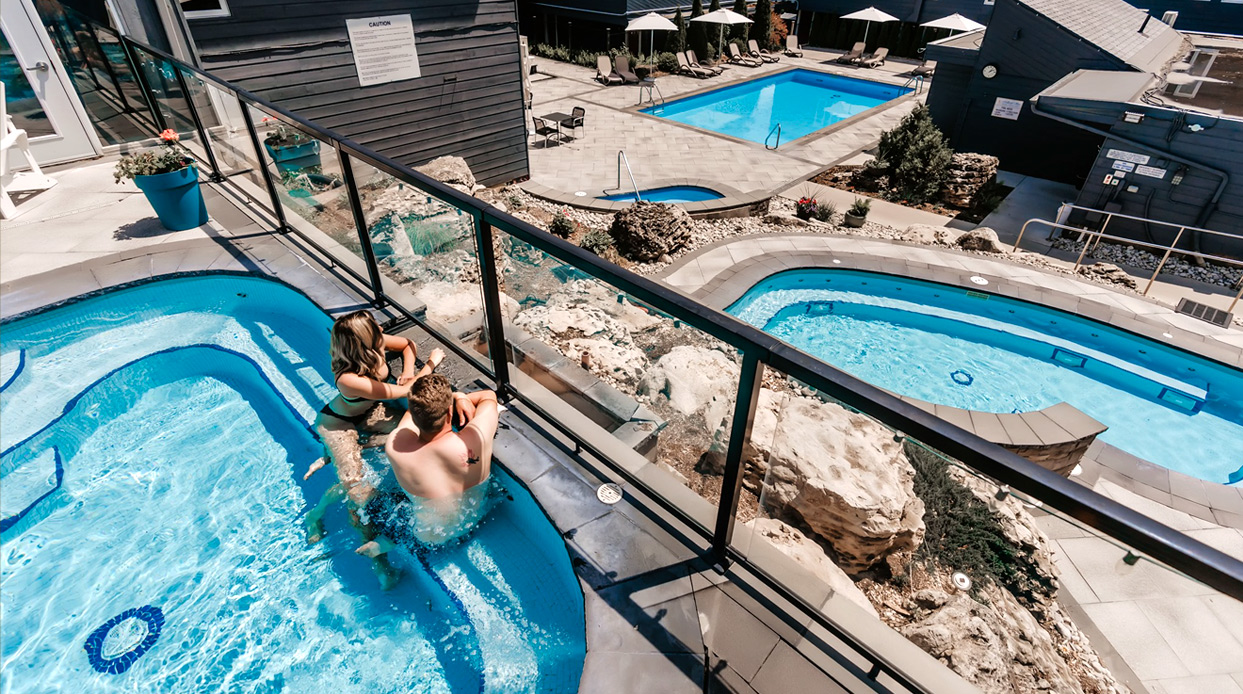 Good bye old man winter, hello spring! The warming rays of the sun upon our cheeks and a fresh scent that hangs a little longer than usual in the air. Our senses are awaken as Mother Nature commands our attention. Our Ontario Resorts have opened their shutters, welcoming you back for another season of fun, fresh adventures in our natural wide open spaces! To help you put a spring in your step as you're planning your spring resorting adventures, we have compiled a list of the Top 5 Reasons to Go Resorting. Ontario Resort offer an abundance of unique, relaxing and exhilarating experiences.
Spa – Relax, Rejuvenate, Repeat!

What better time than now to book a well-earned spa pampering, sprinkled with relaxing body treatments. The winter conditions can be harsh on your skin and body, it's time to refresh and rejuvenate with a much needed trip to the Spa. Grab the girls and hit the road with the weekend as you get back to regular girl's getaways. Surprise your loved one, with a loooooong overdue self-love and pampering to reconnect with one another. Maybe it's time for some long overdue self-care needed that has been absent for a little while. We're here to help plan your spa-ahh experience! Ontario Resorts have full service spas all offering their own unique experience that will soothe your mind, body and spirit that you can only a Resort!
Millcroft Inn & Spa / JW Marriott The Rosseau Muskoka / Elmhirst's Resort
Millcroft Inn & Spa's  state-of-the-art spa resort takes a holistic approach to spa services with outdoor hot spring pools. JW Marriott The Rosseau Muskoka's  new Hydro Spa, is unique biophilic design, outdoor spa experiences, offering full-service luxury spa treatments and services inspired by Earth's elements of Rock, Wind and Water. Elmhirst's Resort full service spa uses a complete line of Eco friendly skincare products and make-up lines that are vegan certified, botanical based and PH correct.
Tee-rific Stay and Play Experiences!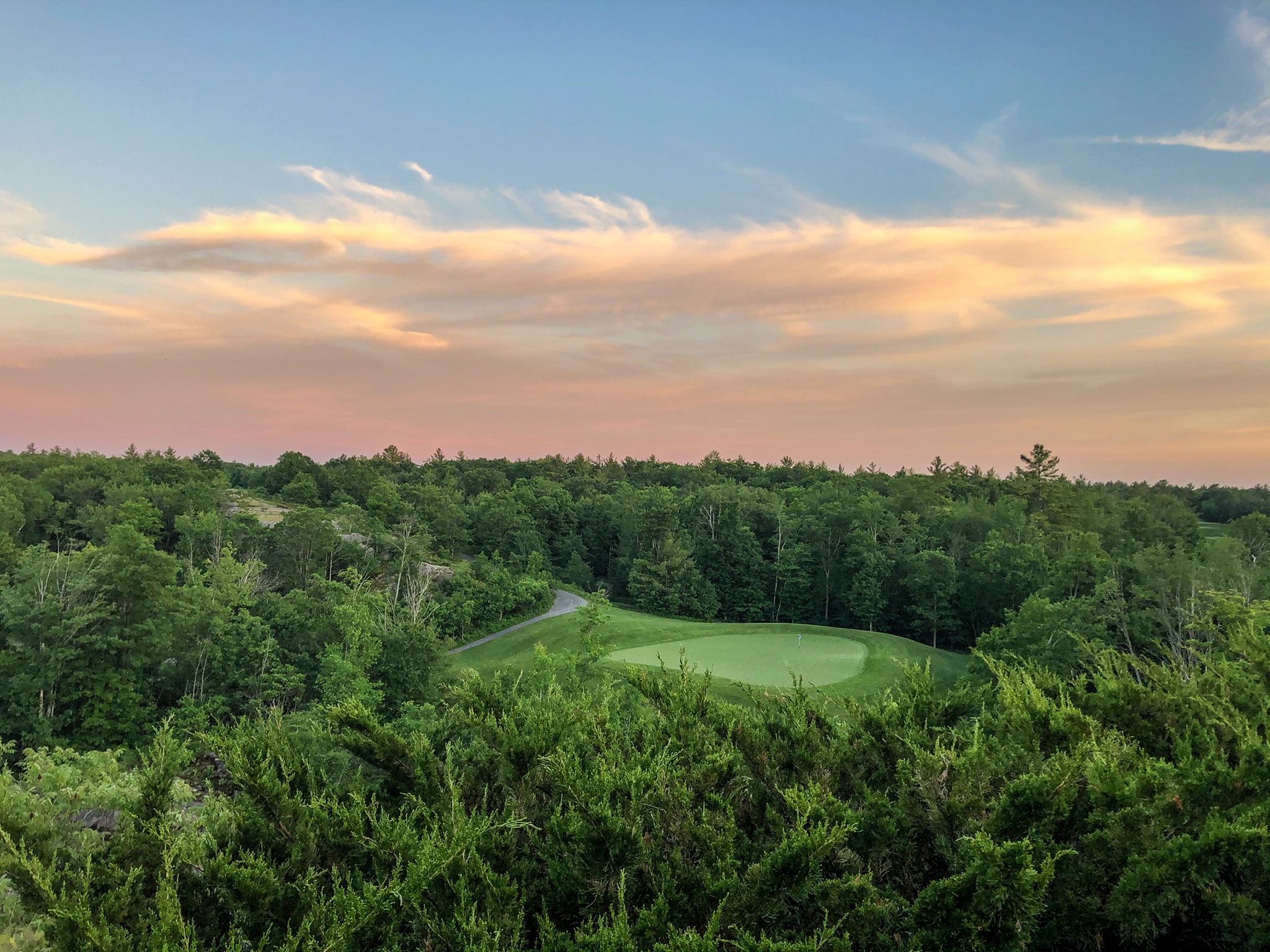 Muskoka Bay Resort / Oakwood Resort / Living Water Resorts / The Briars Resort and Spa
Ontario Resorts have the best golf experiences in the province. Championship course that are amidst the Canadian Shield, to the rolling hills in York Durham Headwaters Region. Golf is a great game to enjoy whether you're a beginner or a pro or maybe you're looking for a new experience where you can get exercise outdoors and enjoy the serenity of nature. Our Resort members offer some great stay and play packages where you can experience;
Muskoka Bay Resort acclaimed golf course with dramatic elevation changes, rolling fairways, and pristine greens. The result is a championship course that is challenging, yet player friendly. Oakwood Resort Par 70, 18 hole Course, is enhanced by mature coniferous and oaks trees, which on many holes play a part in narrowing the fairways and approaches to the greens. Living Water Resorts 6,618 yards of expansive fairways, strategic bunkers and meticulously-manicured greens is set against the backdrop of Blue Mountain. The Briars Resort and Spa winds through cedar hedging, century old evergreens, and graceful birch stands.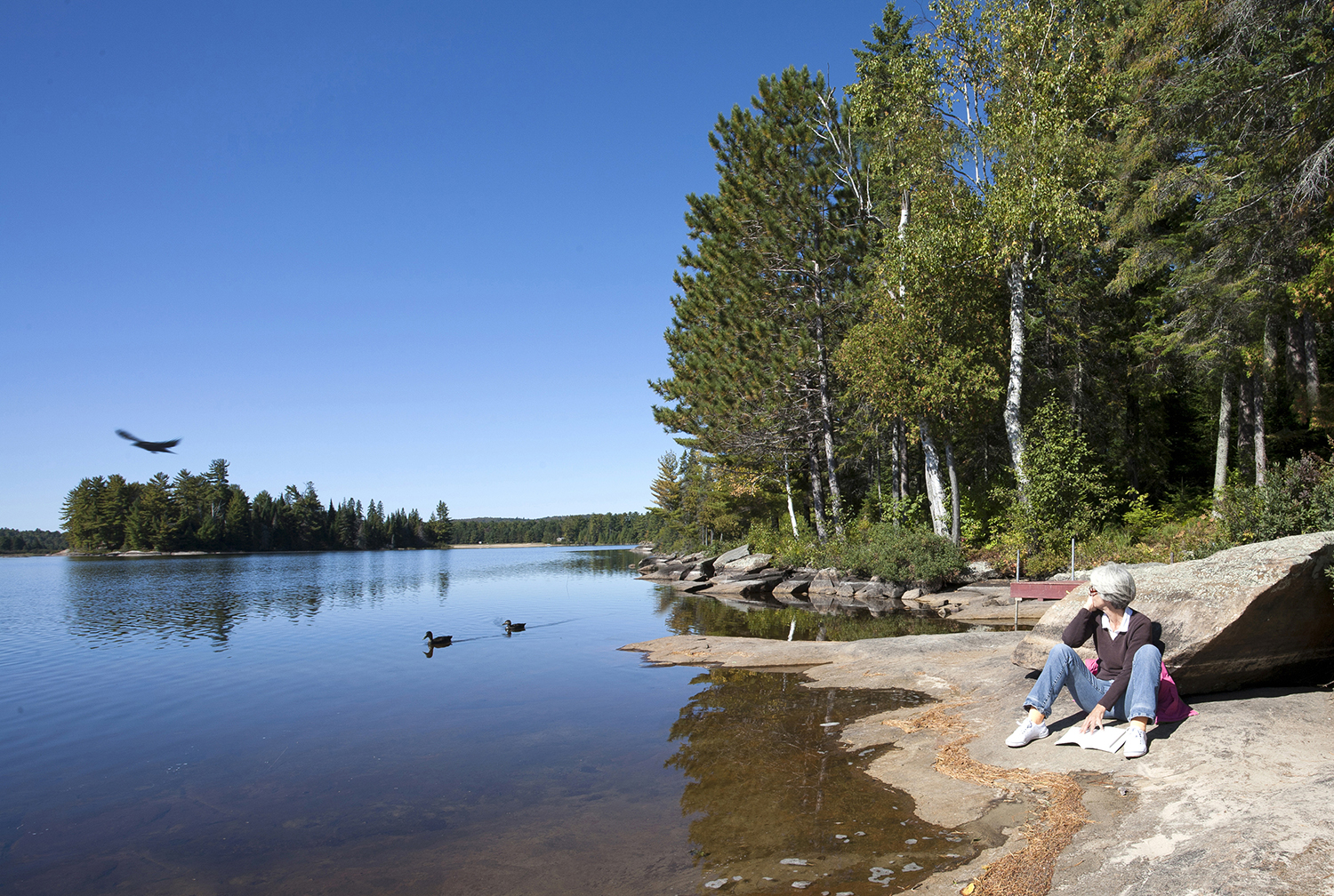 Killarney Lodge / Beachwood Resort / Blue Water Acres
Without a doubt, Ontario has vast landscapes and destinations that only available in Ontario. Surround by lots of fresh water and tons of green space for us to discover and explore. Spring time offers some of the best hiking opportunities as the foliage is starting to transform into it true beauty.
While staying at Killarney Lodge located in the heart of Ontario's famous Algonquin Park, hike one of the Park's 15 different trails offering spectacular views, wildlife and more. Beachwood Resort in Kawarthas 330 acres of adjoining forests includes 5 km of marked wooded trails guide you through mature forests and lush meadows. Blue Water Acres has the perfect spot and trails to catch a sight of the majestic Canadian icon – the Moose.
Fishing – Anglers Paradise
With over 400,000 lakes, rivers and inlets, no wonder Ontario is the perfect destination for fishing trips. With so many lakes and hidden spots, there are so many different kinds of fish out there to fish for. Fishers can catch Bass, Perch, Whitefish, Trout, Walleye, Northern Pike and more. Cast your line at some of the many resorts that have fishing;
Paddling – Hear the Call of the Loon!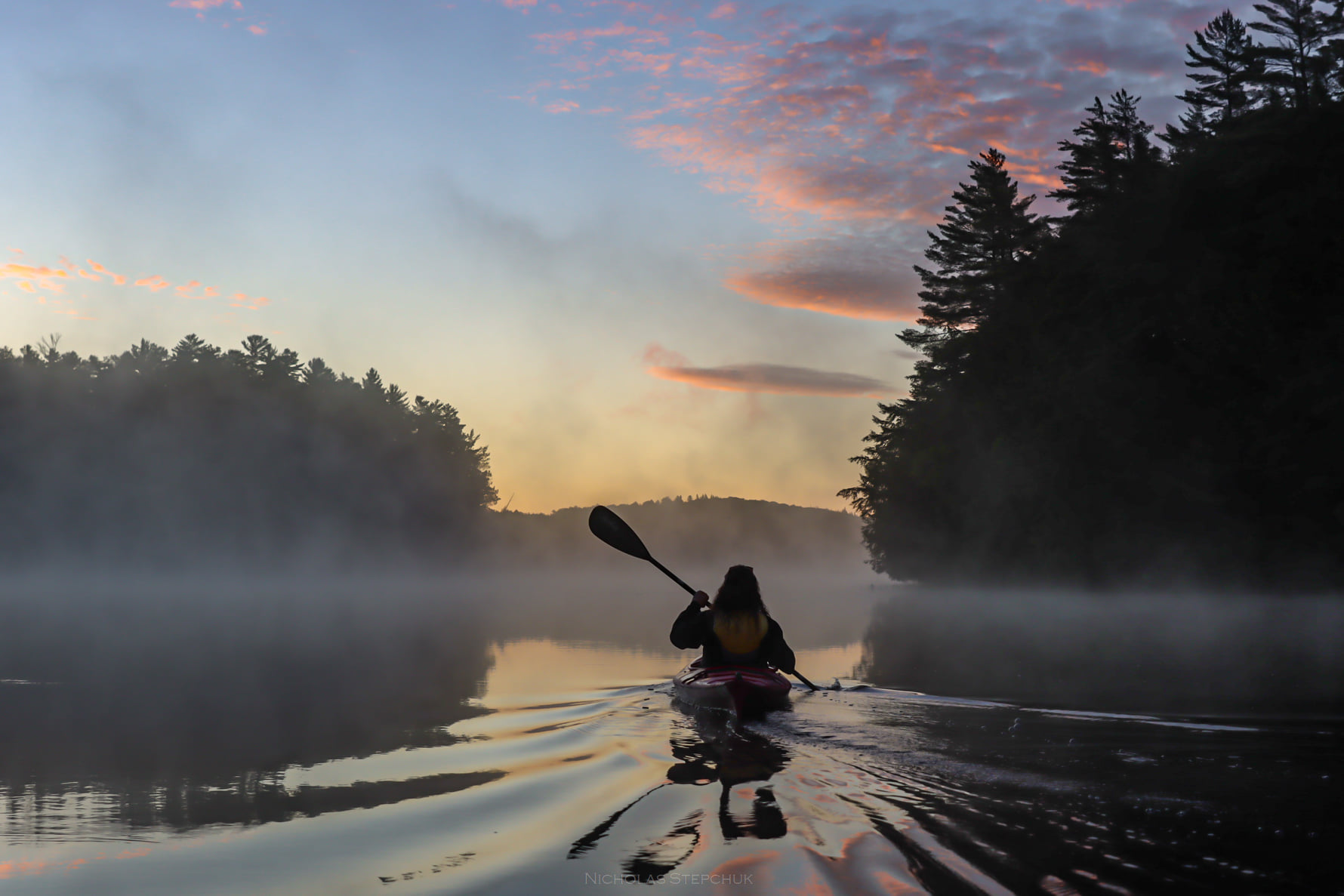 Bartlett Lodge / Blue Water Acres / Algonquin Log Cabin and Cottage Outpost
Ontario is known for its vast rivers, lakes and waterways. There's much to discover and explore on a paddle board in a canoe or maybe kayak. Spring is one of the most peaceful times to go out, paddle, explore and hear the call of the wildlife! Oh and did we mention the moose?
Bartlett Lodge is your gateway to travel some of Algonquin's beautiful waters and shores. With guided canoe trips. Blue Water Acres provides an opportunity to explore the deep and crystal clear water on the Lake of Bays. Algonquin Log Cabin and Cottage Outpost's all-inclusive Algonquin Park canoe trips range from 2 to 14 days, feature award-winning guides, backcountry gourmet meals.
Staycations Are Just a Road Trip Away
Just a short drive from Toronto, York Durham Headwaters is your ultimate destination for unforgettable experiences. We're so sure you are going to enjoy yourself that we invite you to turn your visit into an overnight stay at one of our luxurious resorts like Hockley Valley Resort and Millcroft Inn & Spa, plus many more.
Pursue your passion—whatever it is, you'll find it in YDH. If you're an adventure seeker, we've got plenty of thrills and chills. You will find world-class amusement parks, tree-top aerial courses, indoor bike parks and more. Become one with nature on our renowned network of trails and in our stunning parks and outdoor spaces. Hike and bike your way around our rolling rural hills, waterfront trails and urban routes. For a quieter experience, you won't want to miss our picturesque, historic main streets with all the small-town shopping you can handle and our wonderful art galleries and museums. If a metropolitan vibe is what you're after, you don't need to venture into the big city to find it.
Other great resorts in York Durham Headwaters
• Bare Oaks Family Naturist Park
• The Briars Resort & Spa
YDH that we couldn't possibly list them all.
Check out their top suggestions for things to see and do at visit yorkdurhamheadwaters.ca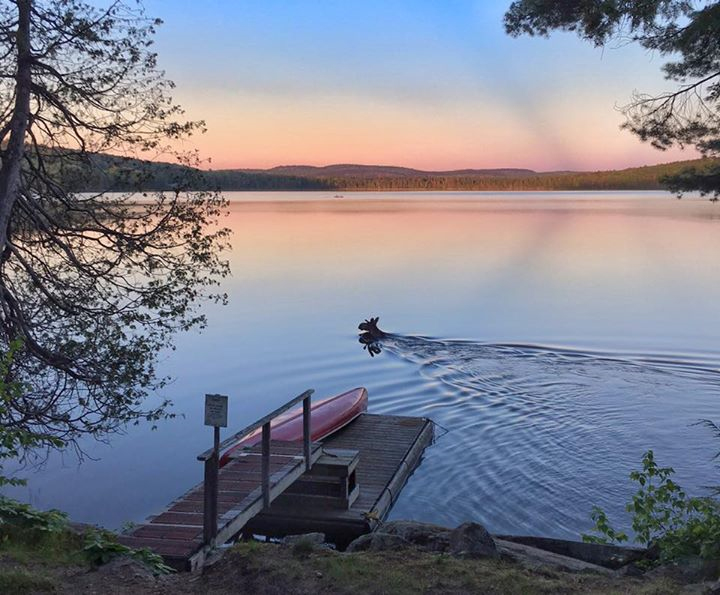 Create Your Own Adventure
Kawarthas Northumberland combines the best of rural living with a vibrant arts and culture scene. Drive down lushly forested side roads or paddle the quiet waterways en route to your next regional experience, whether it's fine dining, a gallery tour, or a pastoral vista. Book a stay at one of our charming accommodations and you'll have plenty of options at your fingertips.
Seeking outdoor adventure? Visit Treetop Trekking Ganaraska, 2021 Attraction of the Year winner at the Ontario Tourism Choice Awards, and literally swing through the trees. If you prefer a more placid pace, Northumberland County Forest just outside Cobourg offers over 45km of hiking trail and a commanding view from the aptly named Lookout Mountain. For anyone whose tastes run towards the artistic, world-class performances are on offer at Westben's unique timber-frame barn performance space, in genres ranging from pop to classical. Unwind after your day of adventure at Blue Mountain Lodge in the Kawarthas, Southview Cottages and more. For couples that really want to relax after your outings, pamper yourself at Ste. Anne's Spa or Northumberland Heights Wellness Retreat.
This is just a sampling of the diversity of experiences in Kawarthas Northumberland. From farm-to-table dining at Elmhirst's Resort to mountain biking to boutique shopping, there's a little something for everyone in this beautiful, welcoming region.
Create your own adventure today by visiting kawarthasnorthumberland.ca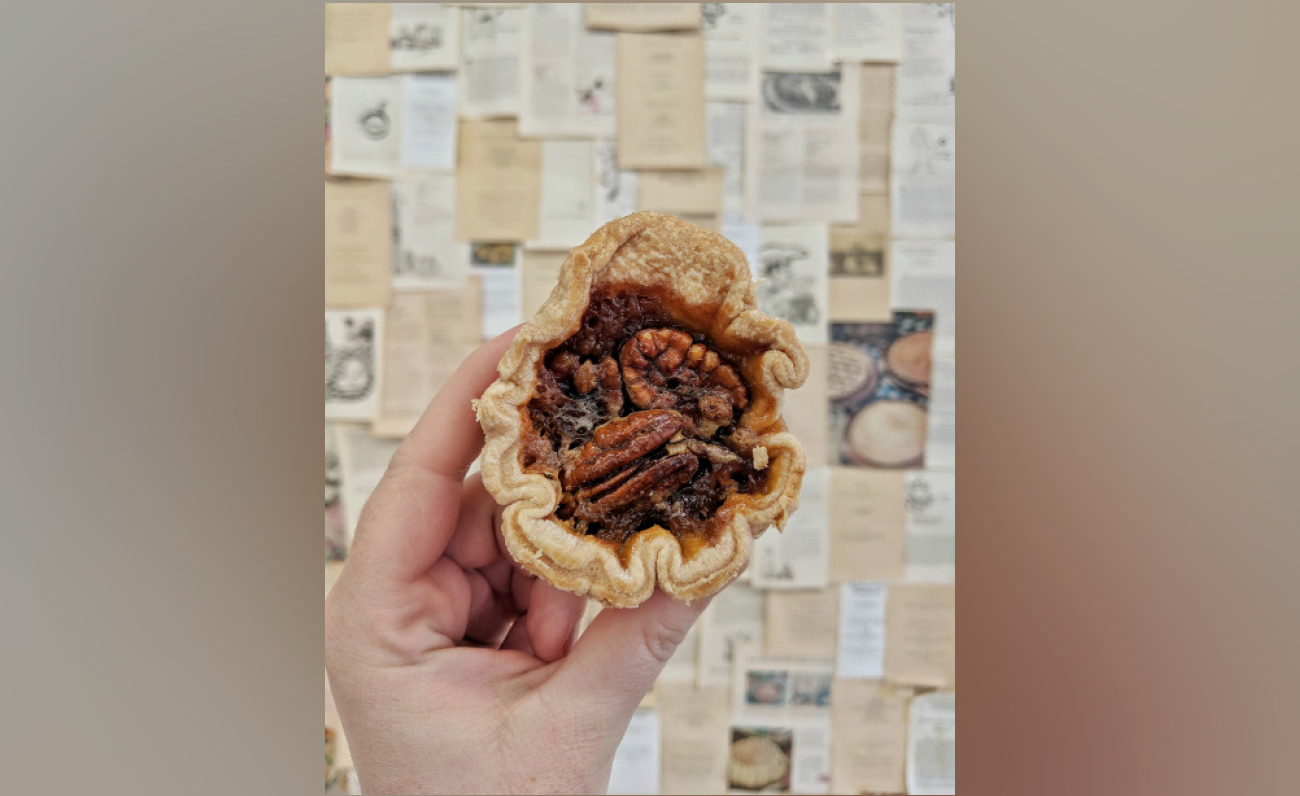 Culinary Tourism Alliance
Ontario is a big, BIG place.
This summer, hit the road and rediscover the restaurants, farms, markets, breweries, resorts and bakeries that make Ontario so special.
With 100+ Great Taste of Ontario road trip ideas, we're here to help. There's a perfect itinerary for every palate.
Download one of 40 Great Taste of Ontario passports to help guide you. When you hit the road – make sure to check-in along the way. Each time you do, you'll be one step closer to redeeming some sweet rewards!
Book a night or two at an Ontario Resort
Book a night or two at an Ontario Resort to make your Great Taste of Ontario Road Trip the perfect recipe to your culinary adventure!