Kid Approved Holidays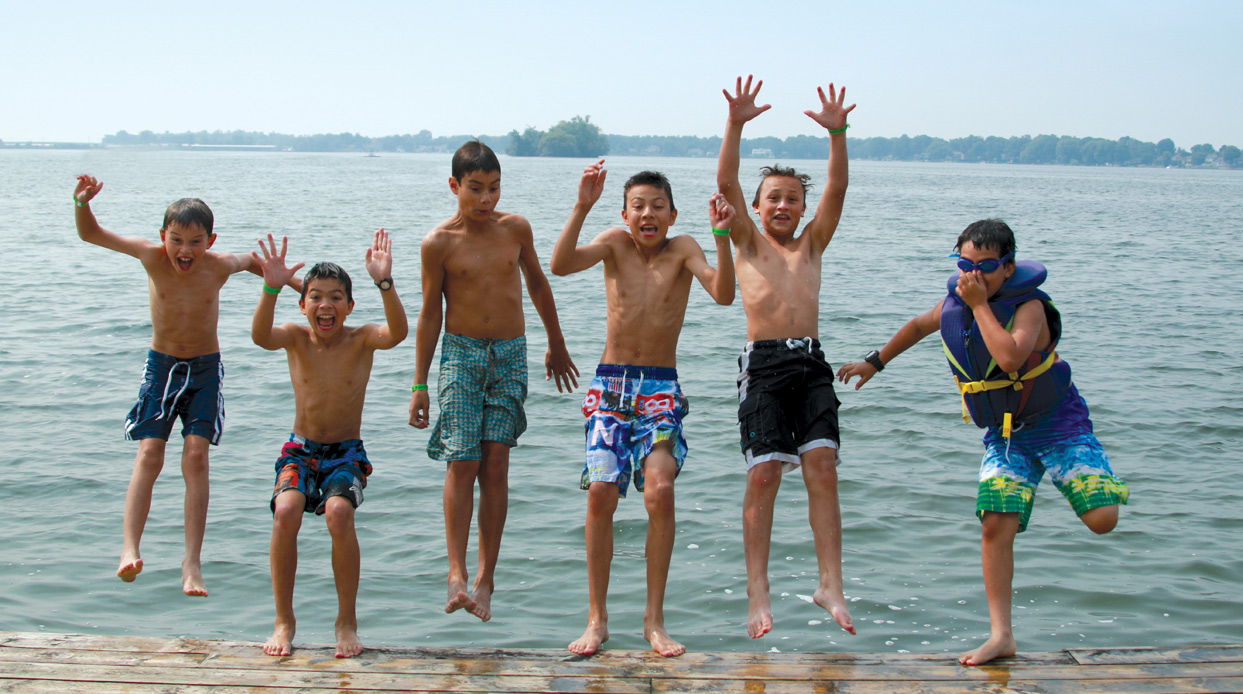 As we all hear that famous song and remember those lyrics Alice Cooper has imbedded into our brains year after – "Schools out for Summer"! Yes, it's that time of year again that we all look forward to….or maybe just the kids.
There is that age old question that strikes us, "What do the kids want to do this summer" and "Where can we take the kids this year that they will love?" You're wonder, where is heaven on earth? Don't worry, we've got you covered! We have compiled a list of Ontario Resorts that will keep the kids entertained for hours on end and it will leave them with memories for a lifetime! Weather it's the Grandparents looking to spoil their Grandchildren or the Family vacation that you have been wanting, Ontario Resorts have what you're looking for!
Since you're travelling with kids, remember to make getting there fun: pack some delicious and secretly nutritious snacks and plan some road trip games. Once you arrive, the following resorts will take care of the rest: kid-friendly lodging, child-friendly dinner menus and supervised children's programs that delight and engage the young ones in a secure environment as well as opportunities for the grandparents to have a quiet dinner or take in an art class. Just remember to bring the marshmallows and the ghost stories for the evening campfires!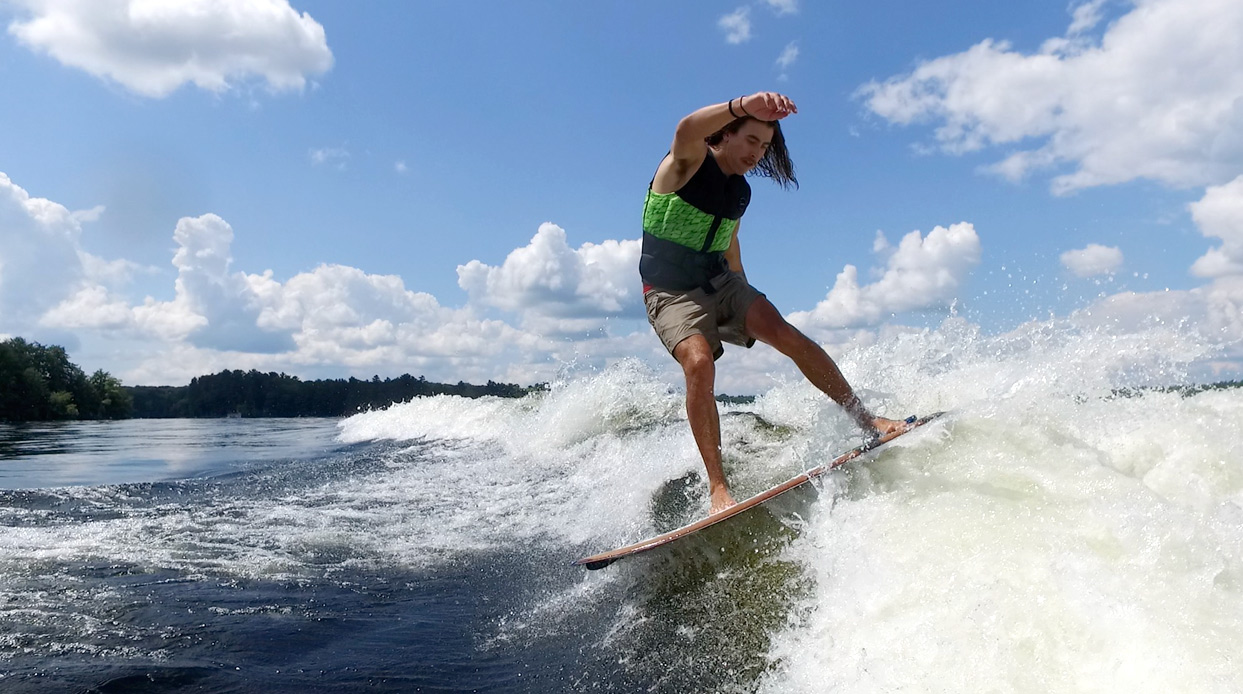 Bayview Wildwood Resort is tucked between the wilderness of the Canadian Shield and the shores of Sparrow Lake. Experience the great outdoors at this year-round family fun resort with activities the whole family will love. Kids camps, nightly entertainment, inflatable water park, kayaks, canoes, paddle boards, shuffleboard, tennis, bikes, activities and more! Spend family time and enjoy their award winning program voted "One of the Best Summer Family Vacation spots" by Today's Parent Magazine consecutively. They offer lakeside accommodations, all-inclusive getaway packages that are perfect for any family. Life's better at the Lake, Escape to Bayview Wildwood Resort just a mere 90 min north of the GTA in Muskoka.
Fern Resort's all-inclusive resort resides on the shores of Lake Couchiching with almost 2km of water frontage outside your door. Tons of water activities for kids of all ages and adults. Experience learning to water ski and wakeboard, banana boat rides, SUP and more! Cast your line from the Fishing Dock Gazeebo and try to catch one of the many fish in Lake Couchiching. Each evening head to Bergwen's Theatre where a range of professional entertainers will have the entire family laughing, entertained and amazed. Be sure to catch the spectacular Sunday Night Waterskiing show!
Beachwood Resort is situated on 1400' of beautiful Lower Buckhorn Lake, located within the world renowned 'Kawartha Lakes' Region, is a marvel to behold.
Crystal clear waters and rugged beautiful shorelines make Lower Buckhorn Lake a top destination for tourists near and far! Whether it's sitting by the shore and listening to the loons, roasting marshmallows on an open camp fire, or watching the majestic great blue heron pose on a rock, spending time at Beachwood Resort is just good for the soul.
Perhaps you're a parent looking to share the cottage experience with your kids, a grandparent looking to connect and create family memories, or a couple seeking to 'get away' from the pace of the city, Beachwood Resort offers you just the right blend of country, cottage and community featuring All inclusive activities including sandy beach, heated outdoor salt water pool, water playground and water trampoline in the lake, canoes, kayaks, pedal boats, yoga (July & Aug), all equipment provided including life jacket and more!
Great Wolf Lodge is an indoor water park resort perfect for your next family getaway and is 100% kid approved! Experience a world of play where you can splash, play, eat and relax together, all under one roof. Go with the flow in their water park resort or find adventurous dry-play throughout the lodge — with over 50+ attractions, this is one the family will never forget. You're invited to escape the distractions of everyday life and come together to strengthen the pack. Come as a family, leave as a pack. No matter what the weather is doing outside, there is endless hours of family fun!
Lumina Resort has been providing wonderful Muskoka vacations for over 95 year! Owned and operated by the Hungerford family for 4 generations. The largest cottage resort on Lake of Bays with over a mile of beautiful shoreline and 350 feet of safe sandy beach. Lumina is kid-friendly and caters to all ages with a dynamic choice of activities. Their traditional, child friendly family vacations include full maid service, chef-prepared meals and a fully supervised children's program. Families return year after year to enjoy the beautiful waterfront, the outstanding food, great companionship and the friendly, relaxed atmosphere. Come and join us in Muskoka and start your own family tradition.
Rocky Crest Golf Resort is perched along the rocky outcrops of the Canadian Shield, located on majestic Lake Joseph in Muskoka. Boasting luxury suites, villas, cabins, and cottages, Rocky Crest is the perfect spot for families of all sizes to unwind and create lifelong memories. Only two hours from the GTA, guests can spend their days at the fun-filled lakefront waterpark, hiking along our pristine nature trails, relaxing in the hot tub or one of our heated pools, taking the kids fishing, or playing a round of golf on the championship course. Three on-site restaurants range from casual to fine steakhouse fare, providing options for every day of the week. Rocky Crest Golf Resort has a little something for everyone.
That's not all, here are some other kids recommended resorts!