Inspired Gift Ideas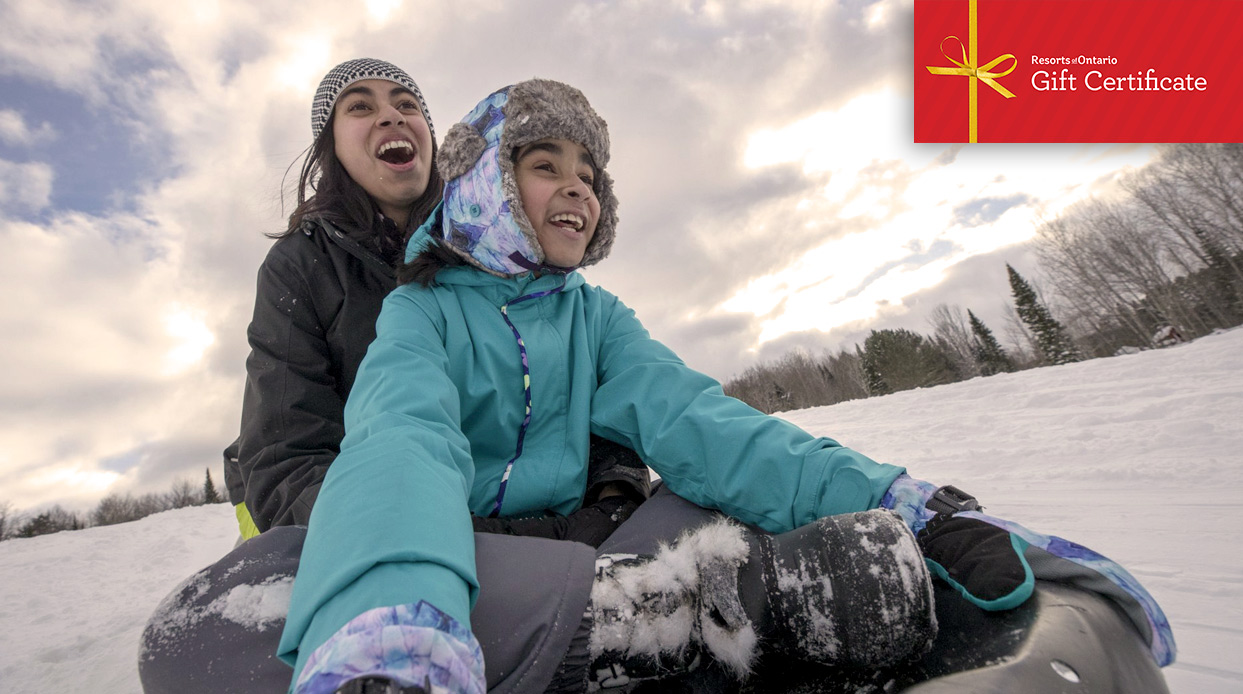 Looking for the perfect gift and something for everyone? Who doesn't love the give of travel and memories? It might be the winter season, but this is the perfect gift anytime of the year!
As we are all craving new experiences with our loved ones, consider a Resorts of Ontario Go Resorting gift certificate.
It can be used for so many aspects of Resort Life – accommodation at any of our properties found at resortsofontario.com as well as for experiences such as golfing, spa services, dining and any other service not included in your package. It is the gift that keeps on giving – best of all, they never expire!
If you are looking for not only an easy gift idea, but a gift that builds memories – the gift of experiences is the ultimate gift idea! We've compiled a list of rich resorting experiences to help with planning on where to use your Go Resorting Gift Certificate.
Accommodations to Suit the Mood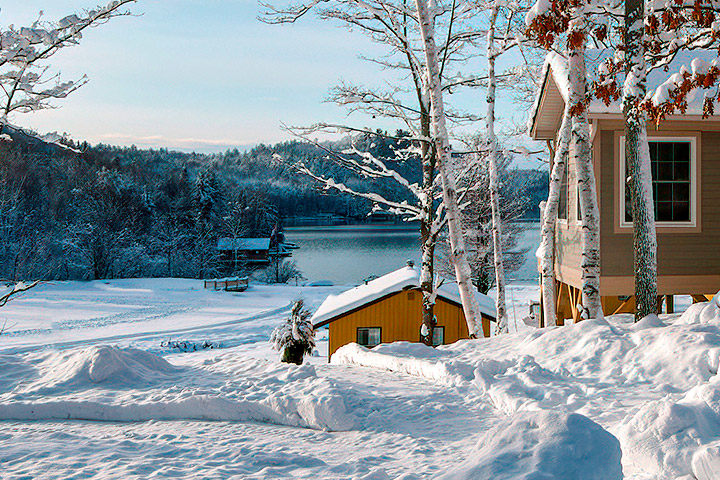 Blue Water Acres is located on the Lake of Bays in the heart of Muskoka, an area renowned for its pristine lakes, natural beauty, clean air, and abundance of wildlife! Set aside some time to reconnect with family and unwind!
Beachwood Resort – At the end of a quiet country road you will find what you have been looking for. A beautiful lakeside setting with large lawns, tall trees, docks for fishing and a heated pool for swimming. There are canoes and kayaks to paddle, a water playground with a climber and slide to jump around on and lots of lounge chairs to kick back relax and what your little and big kids have fun on the water. You can also enjoy lakeside campfires, fine dining at Frederick's and so much more!
Bare Oaks Family Naturist Park – is a wholesome family location, nestled amongst the natural wilderness of the Ontario Greenbelt and the Oak Ridges Moraine, is many things: a park, a campground, on-site dining, a holiday destination, a country club and a day-use attraction (to name just a few of its facets). But what makes this park different from anything else you're likely to find is that it is, a naturist park!
Best Family Resorting Experiences
Looking for a place to skip the dishes and just have non-stop fun with your family?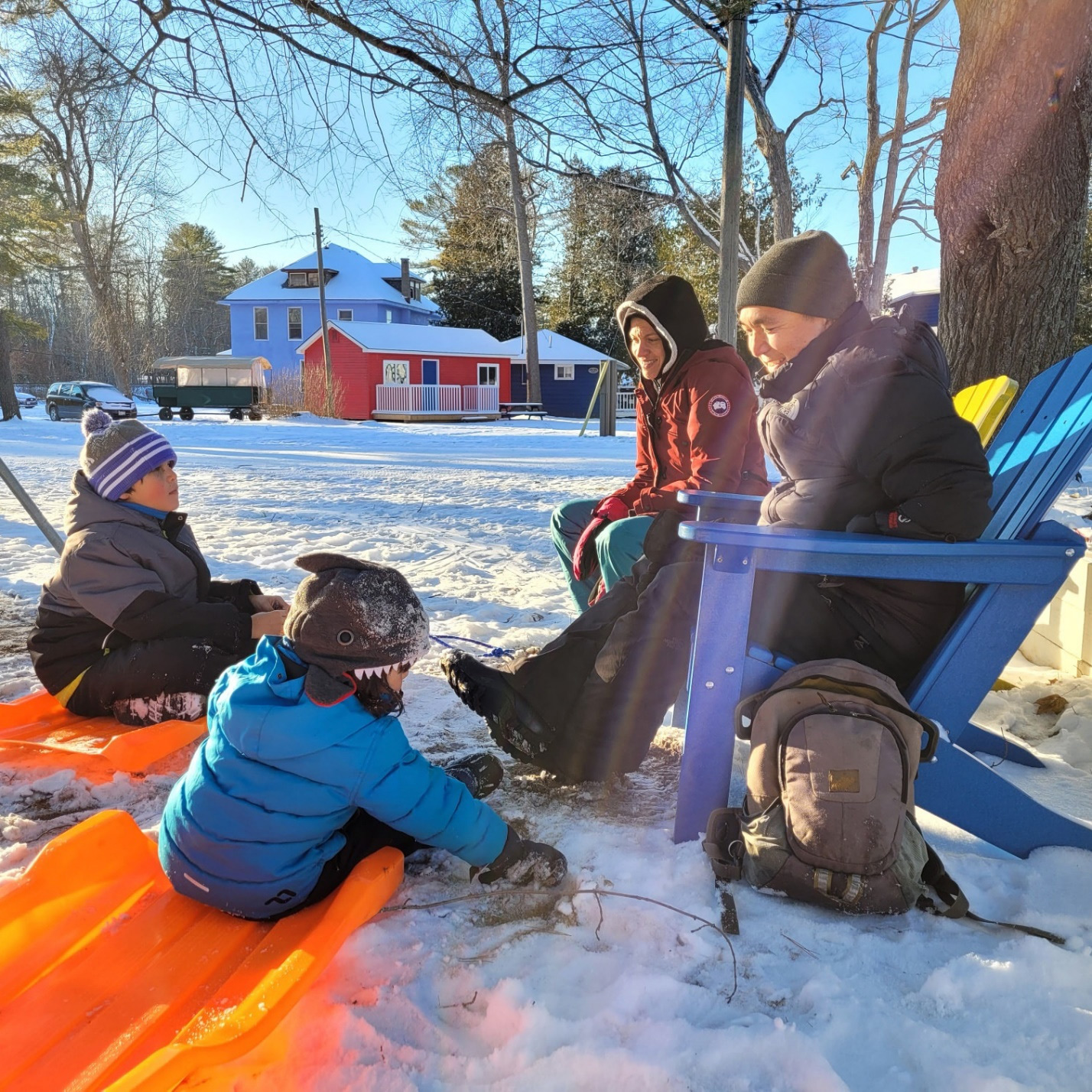 Bayview Wildwood Resort has the perfect way to do it. Join them for a weekend and enjoy your time away with all-inclusive packages that include lakeside accommodation, meals, scheduled kids & adult programming, nightly entertainment and use of resort amenities.
At Fern Resort you are sure to be immersed in the warmth of the season with more fun per snowflake outside as well as cozy and exciting activities inside. Renowned for unbelievable family vacations, Fern makes winter exciting for everyone no matter what temperature your internal thermometer requires.
Georgian Bay Hotel & Conference Centre is situated in one of Canada's most spectacular natural landscapes, this all-season retreat puts you in a great position to explore everything the Georgian Bay area has to offer—just minutes from Ontario's best skiing and Scenic Caves Nature Adventures! While you're there, enjoy extras such as an on-site restaurant and bar, spa and more!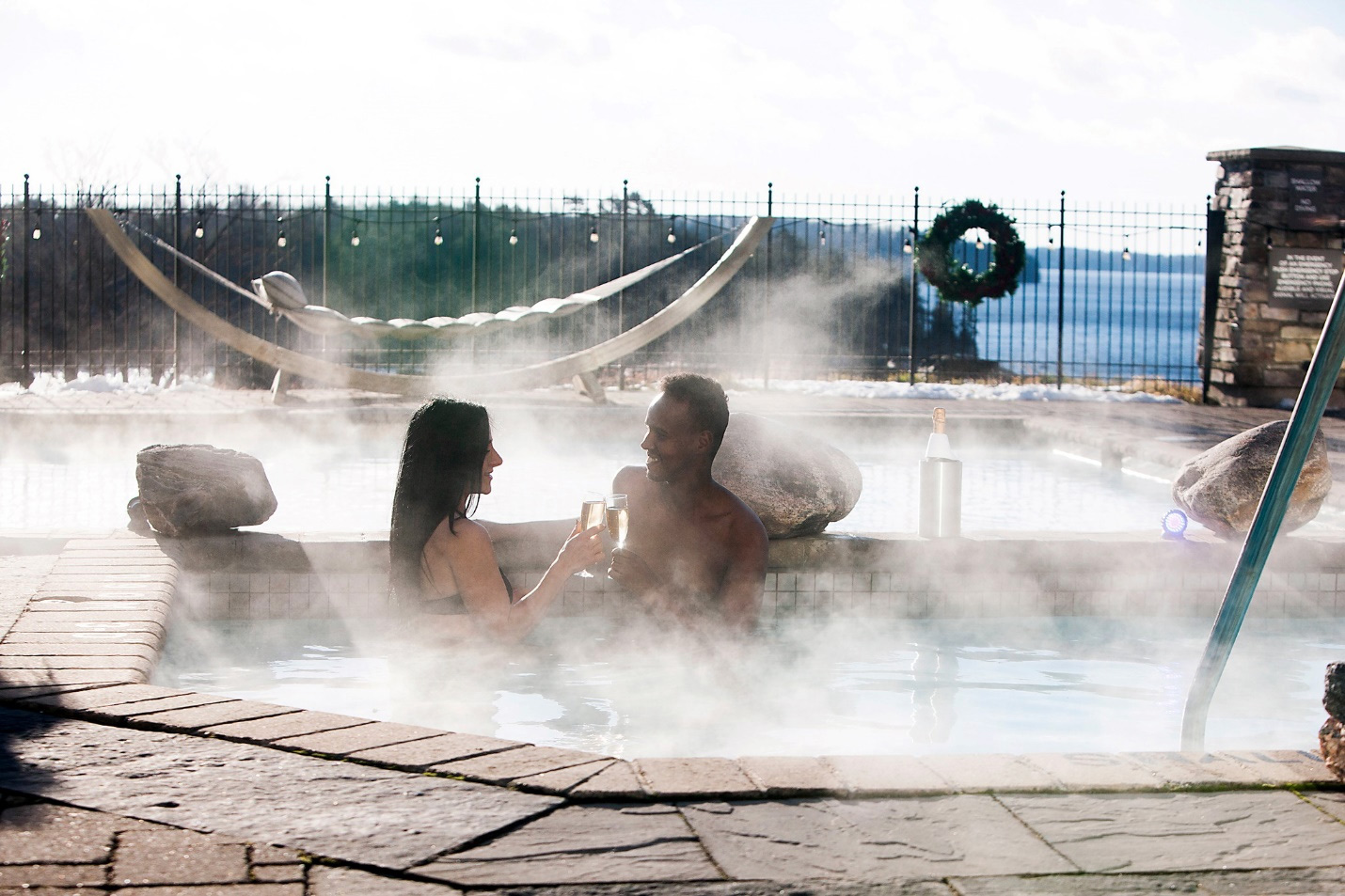 Sherwood Inn  – Choose from a big list of outdoor and indoor sports, games room, fitness centre, or lounge on the beach in the summer and enjoy the serenity. Then top the evening off with snuggling up by the big fireplace with marshmallows included. For your special getaway, see the romantic retreats and couples dinner packages.
Westwind Inn in Buckhorn – The quiet beauty of this lakeside setting offers the perfect atmosphere where guests may enjoy nature, relaxation and comfortable accommodations. This winter enjoy skating, skiing and snowshoeing in a pristine winter wonderland! Stroll through canopied tree lined trails and enjoy the wildlife or just relax and take in the tranquil view from the natural quarter mile of lakefront.
Heather Lodge  – Intimate adult retreat located in the beautiful Haliburton Highlands. A quaint 12 studio lodge overlooking Twelve Mile Lake offering waterfront activities. Heather Lodge is the perfect hide away for adults wishing to reconnect with their romantic significant and to enjoy the abundant natural beauty of the Haliburton Highlands. This unique lodge is casual, yet elegant combining charm and ambiance of an old lodge with the luxury of a modern times.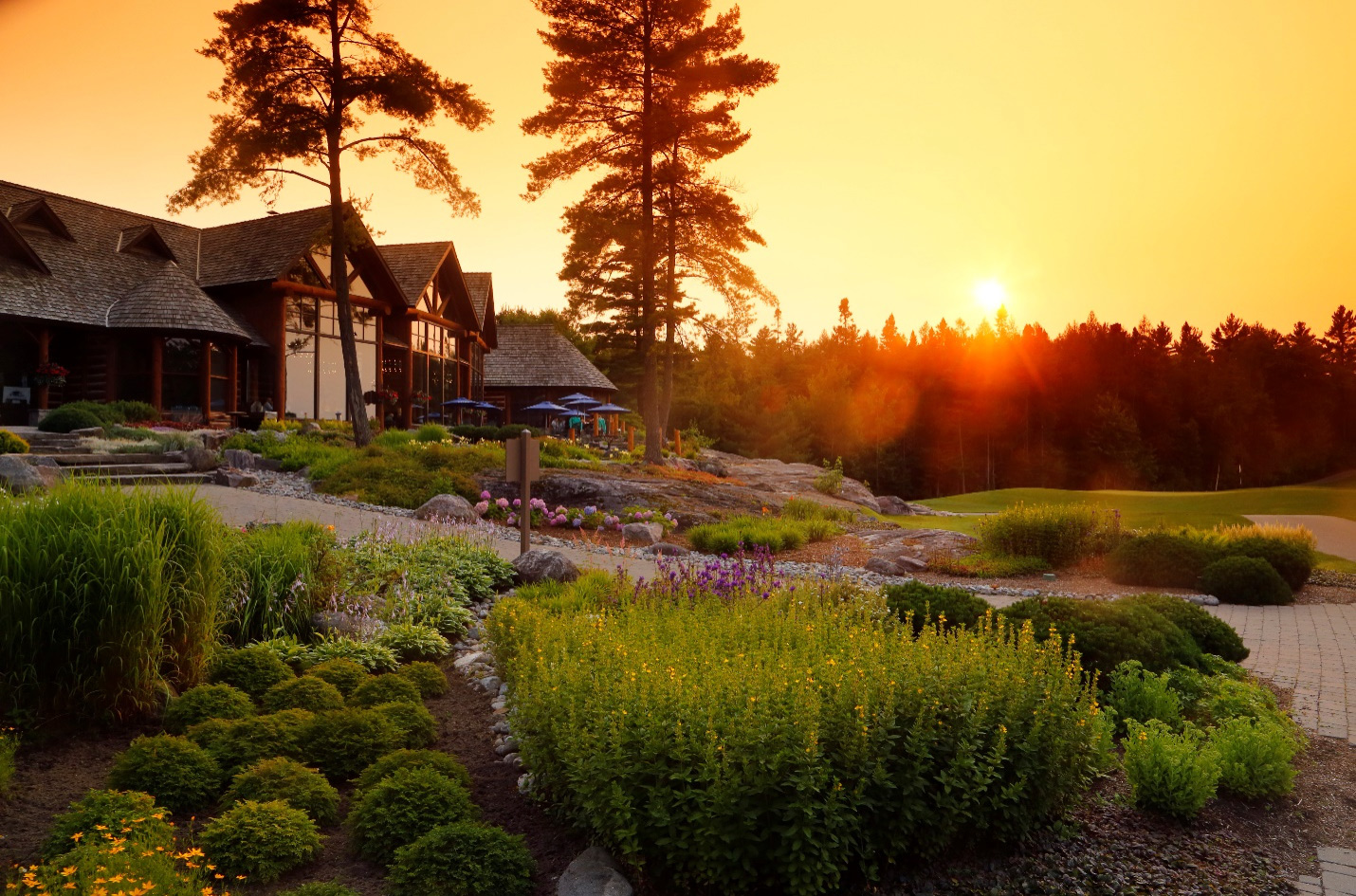 Rocky Golf Resort – Golfweek ranked Ontario Golf Resort, Rocky Crest Golf Club, sixth in its listing of the best Canadian courses of the modern era (post 1960). Amidst the beauty of the surrounding giant forests of pine, white birch and hemlock, the rolling fairways will captivate you as the granite outcroppings challenge your skills. This premier Ontario golf course is presided over by an imposing pine-log lodge-style clubhouse and incorporates all the spine-tingling qualities of the Muskoka golf experience. With tees stretching from 6,936 yards down to 5,131, Rocky Crest is a delight for golfers of all abilities.
Hockley Valley Resort is at the centre of 300 acres four-season resort property. The 8,000 sq ft spa overlooks the rolling hills of Hockley Valley. The full service spa offers and extensive menu of massage, reflexology, healing practices and anti-aging treatments for body and skin.
Millcroft Inn & Spa  in Caledon, located just a short jaunt outside of the city in York Durham Headwaters Region, is where time stops and pleasure begins! Refresh your senses with fresh country air and indulge in self-care at their on-site spa and outdoor hot spring pool.  Experience stunning lush landscape views on the 100 acres, 52 room property. It wouldn't be complete without its own natural waterfall flowing from the Caledon Lake.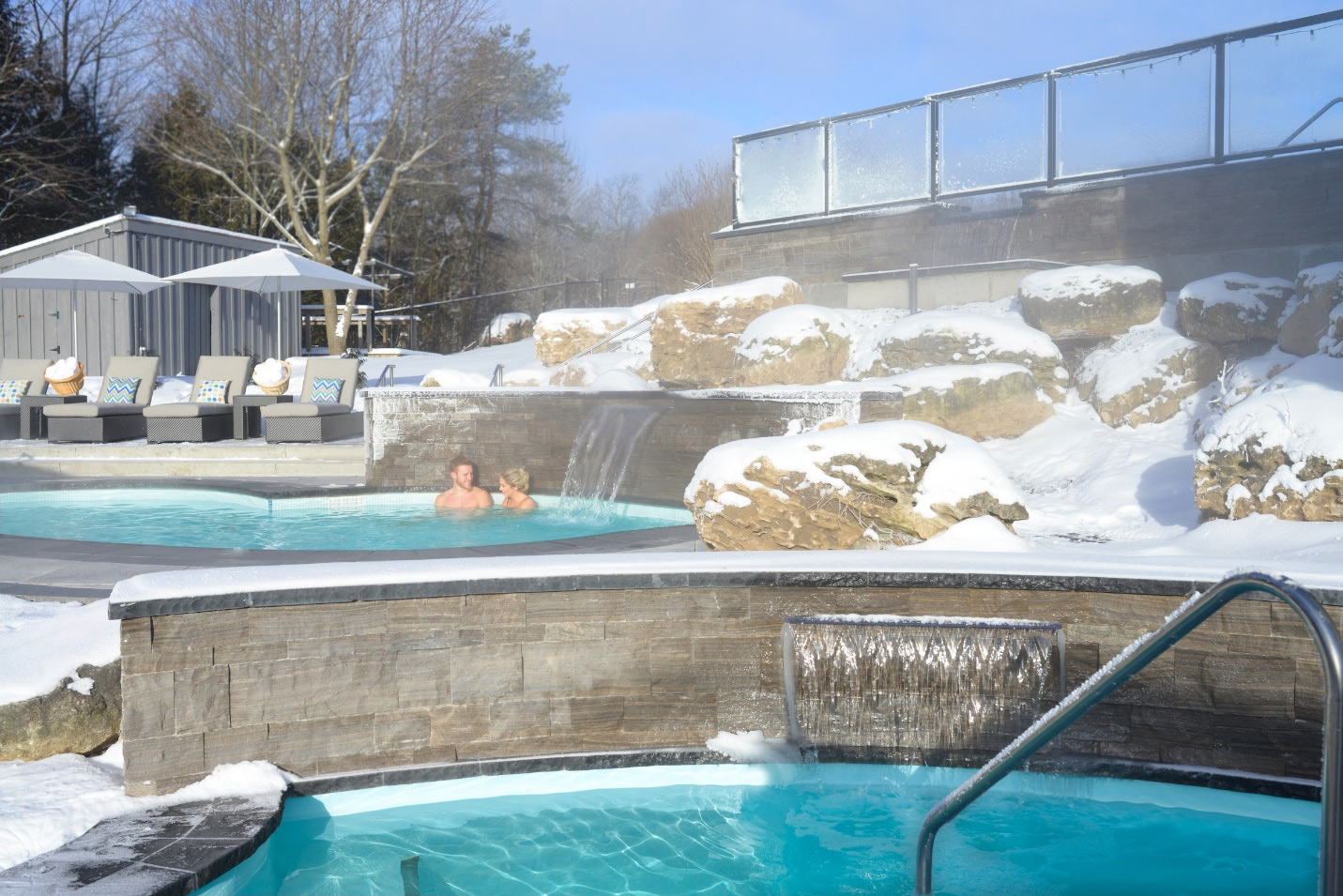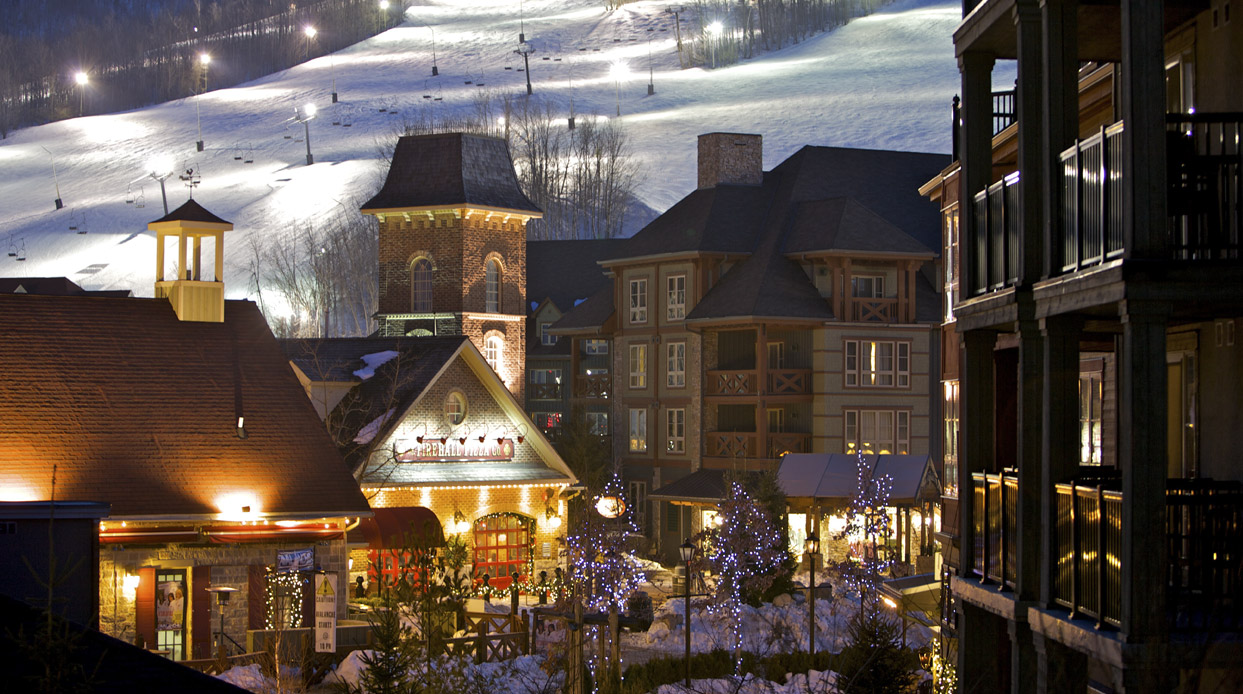 Blue Mountain Resort  Glide through the snow-filled trees, stroll through the Village, or relax and unwind with a spa experience. There's a reason Blue Mountain is known as Ontario's favourite ski destination.  Winter happens at Blue offering something for everyone!  The chance to cozy up fireside with friends and family, revisit childhood memories of frosty outdoor fun, cold weather events that fill us with a sense of pride and a connection to winter sport. We all embrace the Canadian months of snow in our own way. At Blue Mountain, the season is welcomed with open arms and grinning faces. The cold blasts of winter air making us shiver in anticipation of adventures yet to unfold.  Winter happens at Blue and whether you choose to experience it mild, wild or just your style, They're here to join you in the fun as you discover Winter at Blue Mountain.
Plan Ahead – Now Booking Summer 2023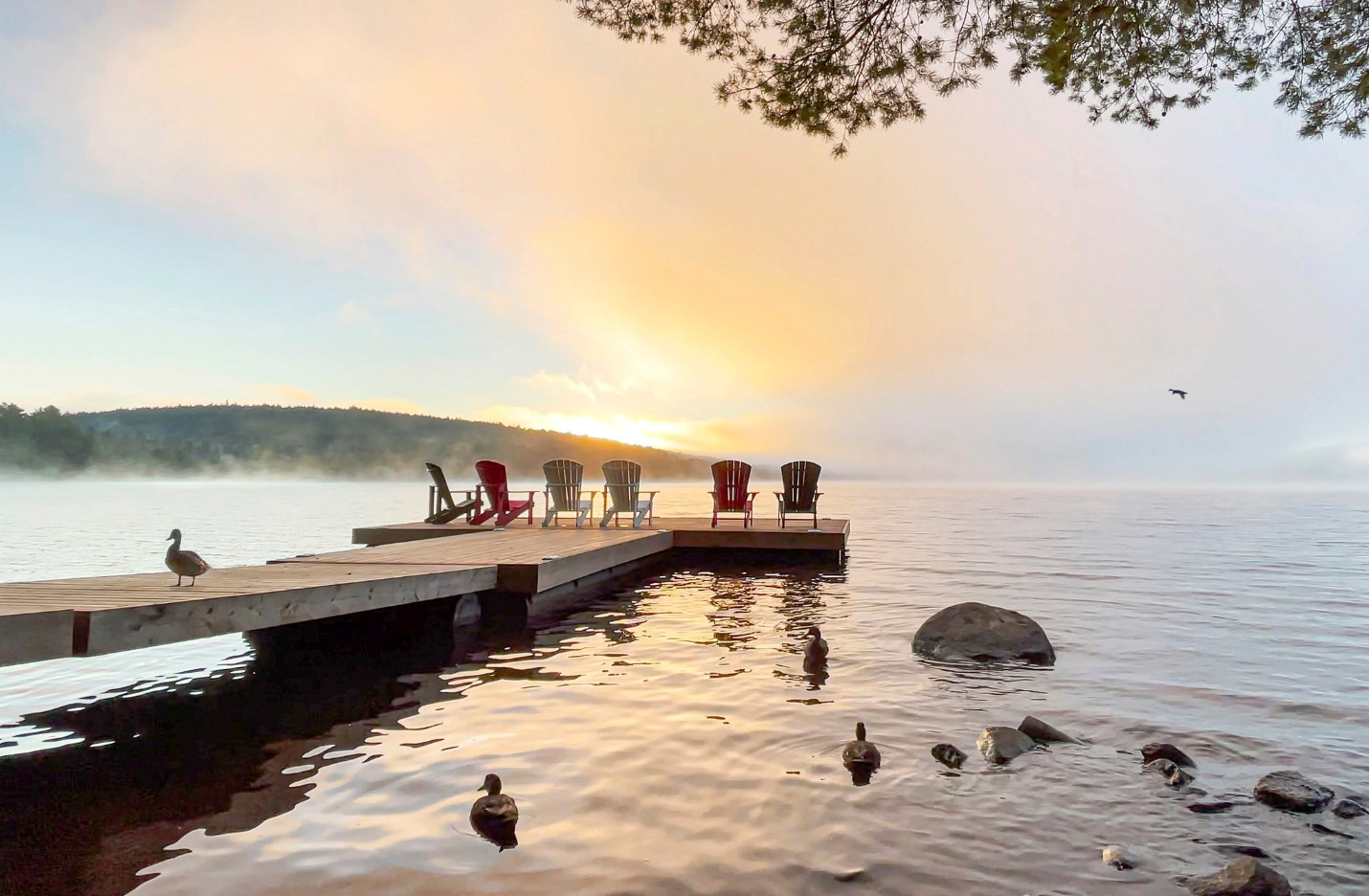 Killarney Lodge – On the peninsula by the Lake of Two Rivers in the heart of Algonquin Park, some of Canada's most beautiful and pristine wilderness. Your canoe and chipmunks at the door – loons, ducks and beavers on the lake. Enjoy moose spotting, hiking and bike trails, or just relax on your deck and take in an Algonquin sunset. Algonquin Park has vast areas of forests, lakes and rivers of unspoiled beauty. The sound of the loons on the lake, moose strolling through the lily pads, beavers building a dam or any of the spectacular sights provide memories to last a lifetime. You might not expect to be indulged in such comfort in the heart of Ontario's wilderness. Who could ask for more? 
Pine Vista Resort is located on spectacular Stoney Lake and is one of Ontario's finest cottage resorts. Celebrating over 75 years in business, Pine Vista Resort excels at providing fun and affordable packages for families and couples. Enjoy all the complimentary resort facilities including heated pool & hot tubs, sand beach, canoes/kayaks, hike/bike trails, tennis/pickle ball and basketball court and world class golf next door.  During the Summer months join in with our recreation team each day and have some fun with our fully complimentary supervised Kids Klub programs for all ages. Pine Vista Resort is the perfect destination for your next getaway. Stay once and you will love it forever!
Discover the unique atmosphere of Port Cunnington Lodge set in nature's most spectacular settings. We have been helping people make unforgettable Muskoka memories since 1890. From hiking and paddling to swimming and golf, fill your days immersed in nature and your nights with quiet rest.
Lumina Resort has been providing wonderful Muskoka vacations since 1921. Owned and operated by the Hungerford family for 4 generations. The largest cottage resort on Lake of Bays with over a mile of beautiful shoreline and 350 feet of safe sandy beach. Lumina is kid-friendly and caters to all ages with a dynamic choice of activities. Their traditional, child friendly family vacations include full maid service, chef-prepared meals and a fully supervised children's program. Families return year after year to enjoy the beautiful waterfront, the outstanding food, great companionship and the friendly, relaxed atmosphere. Come and join Lumina Resort in Muskoka and start your own family tradition.
Severn Lodge is one of Ontario's premier lakeside resorts and is located in the heart of the world famous Muskoka – Georgian Bay lake district. The air is clean, the water is crystal clear, the stars are bright, and the sunsets spectacular! Whether it's just the two of you seeking a romantic getaway or the entire family planning your next summer vacation, at Severn Lodge you'll enjoy a fun-filled yet relaxing holiday. Their all-inclusive packages feature lake view accommodations, delicious meals, and a wide variety of recreational opportunities. And during the summer months, they have fun filled supervised kids activities and evening entertainment.
All of these experiences along with so many others are at your fingertips with the Go Resorting Experience Gift Certificates. Get a Go Resorting Gift Certificate today and open the doors to the gift of Resorting!