Fall Resorting Must Experience Bucket List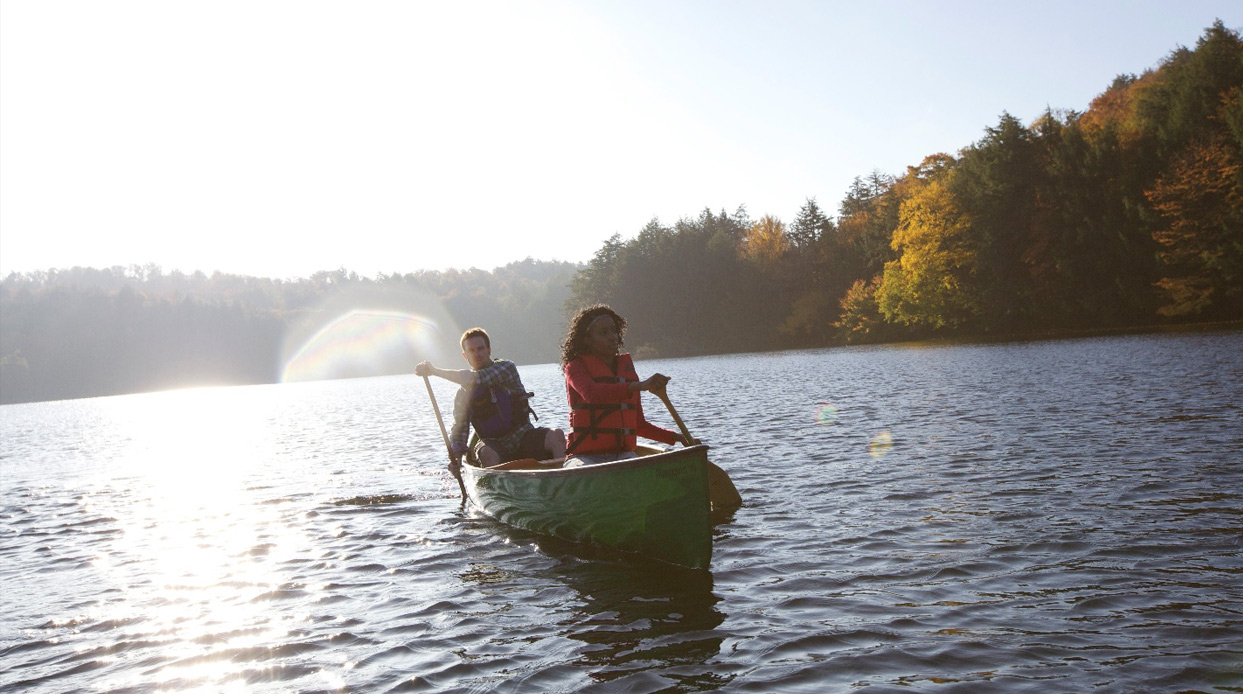 Fall is always such a beautiful season and favoured by many. The warmer days and cooler nights, the angle of the sun transforms the forests into a kaleidoscope of colours ranging from bright yellow and copper to cherry red and deep burgundy. The smell of the air awakens your senses encouraging you to explore the picturesque landscape on a stunning hike on the trails or paddling the many lakes and rivers. Maybe it's just a simple road trip on two or four wheels, it's all right here in your own backyard and just as short drive out of the city.
So many adventures and bucket list items are on your list that you want to experience. If COVID taught us one thing, there is no better time than the present. What better way to take in all the splendour fall than at a Resorts of Ontario property and start checking items off your list! The time is now to Go Resorting! your gateway to adventure!
Family, Fun, Fall, Adventure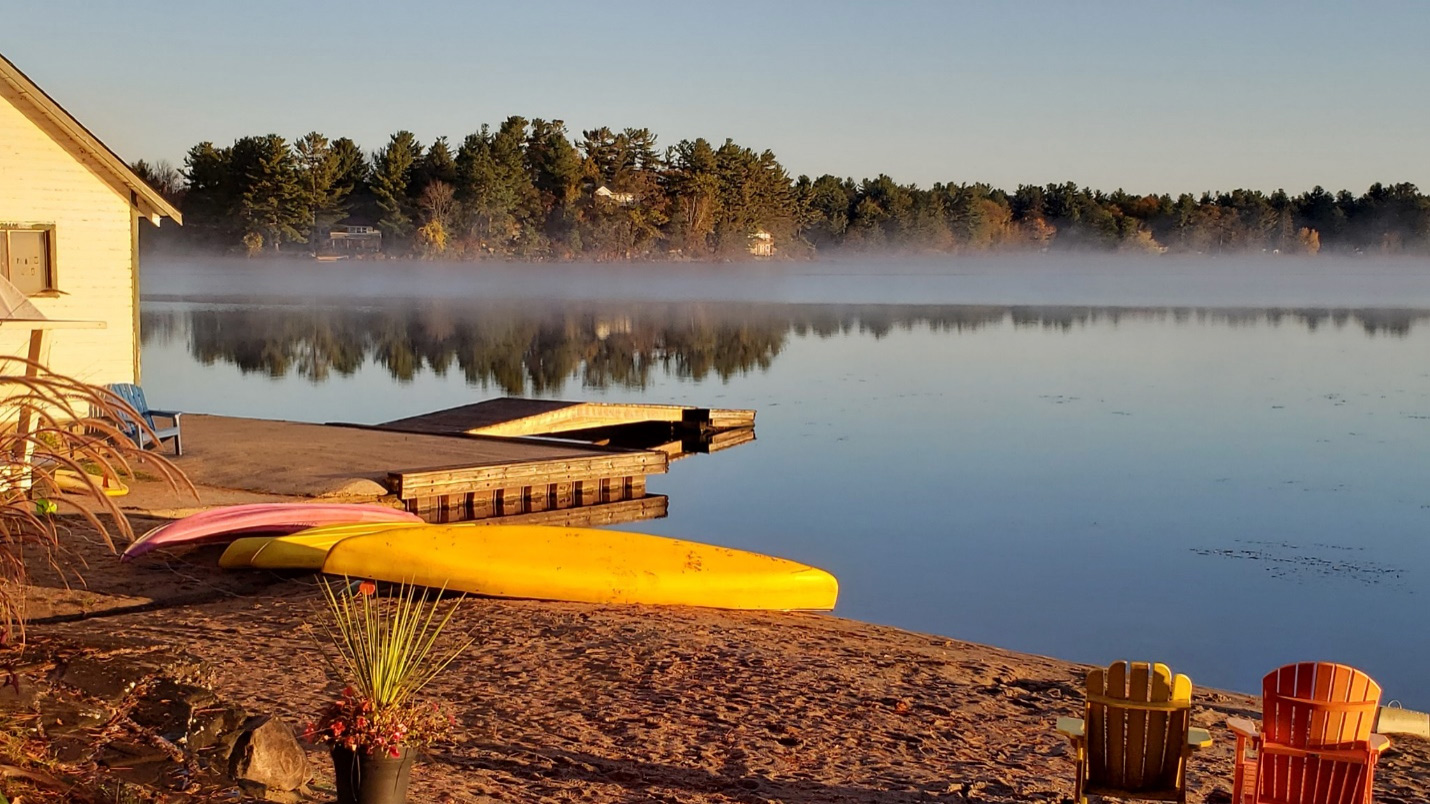 Ontario resorts offer everything you need to plan the perfect family getaway this Fall. From adventure on the lakes and rivers to laid-back luxury of and taking in the stunning scenery, everyone is bound to have an unforgettable vacation. Whether travelling with immediate family or reconnecting with long-lost relatives, you want your resort to take care all the variables. The following destinations are a one-stop-shop for all your family's needs while offering all the ingredients necessary to enjoy an ideal family getaway.
Fern Resort
Fern Resort is Ontario's all-inclusive resort and we've been welcoming families and friends for 125 years. Owned by the Downings, the resort is in its 4th generation of family operation and faithfully committed to ensuring that guests have an unrivaled vacation both for our level of service and the amazing experiences we offer. Nestled on the picturesque shores of Lake Couchiching, just a short drive north of Toronto, Fern is the place to kick back, relax and reconnect with your loved ones. Discover why they're Ontario's All-Inclusive Resort.
Lumina Family
Lumina Family Resort has been providing wonderful Muskoka vacations since 1921. Owned and operated by the Hungerford family for 4 generations. The largest cottage resort on Lake of Bays with over a mile of beautiful shoreline and 350 feet of safe sandy beach. Lumina is kid-friendly and caters to all ages with a dynamic choice of activities. Their traditional, child friendly family vacations include full maid service, chef-prepared meals and a fully supervised children's program. Families return year after year to enjoy the beautiful waterfront, the outstanding food, great companionship and the friendly, relaxed atmosphere. Come and join Lumina Resort in Muskoka and start your own family tradition.
Bare Oaks Family Naturist Park
Bare Oaks Family Naturist Park is a wholesome family location, nestled amongst the natural wilderness of the Ontario Greenbelt and the Oak Ridges Moraine, is many things: a park; a campground; a restaurant; a holiday destination; a country club; and a day-use attraction (to name just a few of its facets). But what makes this park different from anything else you're likely to find is that it is, a naturist park.
Bayview Wildwood Resort
Bayview Wildwood Resort is the perfect place to enjoy the changing colours of the leaves and all the beauty that Autumn brings. Explore the scenic Hiking or Cycling trails. Bike rentals and other recreation activities are available for all ages. Bayview can outfit you with a delicious packed lunch and a map. Don't forget your camera and binoculars to capture the beauty of the Canadian Shield wilderness. Bayview Wildwood Resort offers you the perfect spot with cozy accommodations, entertainment and scrumptious dining. From romantic getaways for two, to midweek 'Tuesdays are Free', they have a package that's perfect for everyone!
Georgian Bay Hotel & Conference Centre
Georgian Bay Hotel & Conference Centre is situated in one of Canada's most spectacular natural landscapes, this all-season retreat puts you in a great position to explore everything the Georgian Bay area has to offer—from the scenic sands of Wasaga Beach to hiking, biking and entertainment at Blue Mountain. While you're there, enjoy extras such as an on-site restaurant and bar, spa, an 18-hole real grass putting course and more!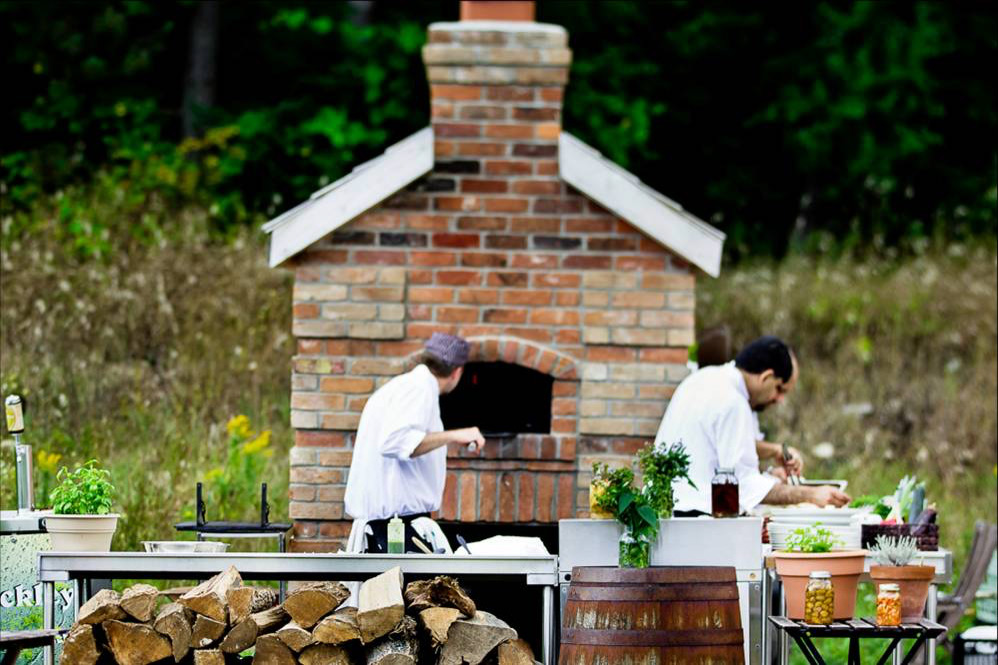 Get Pampered – You Deserve it!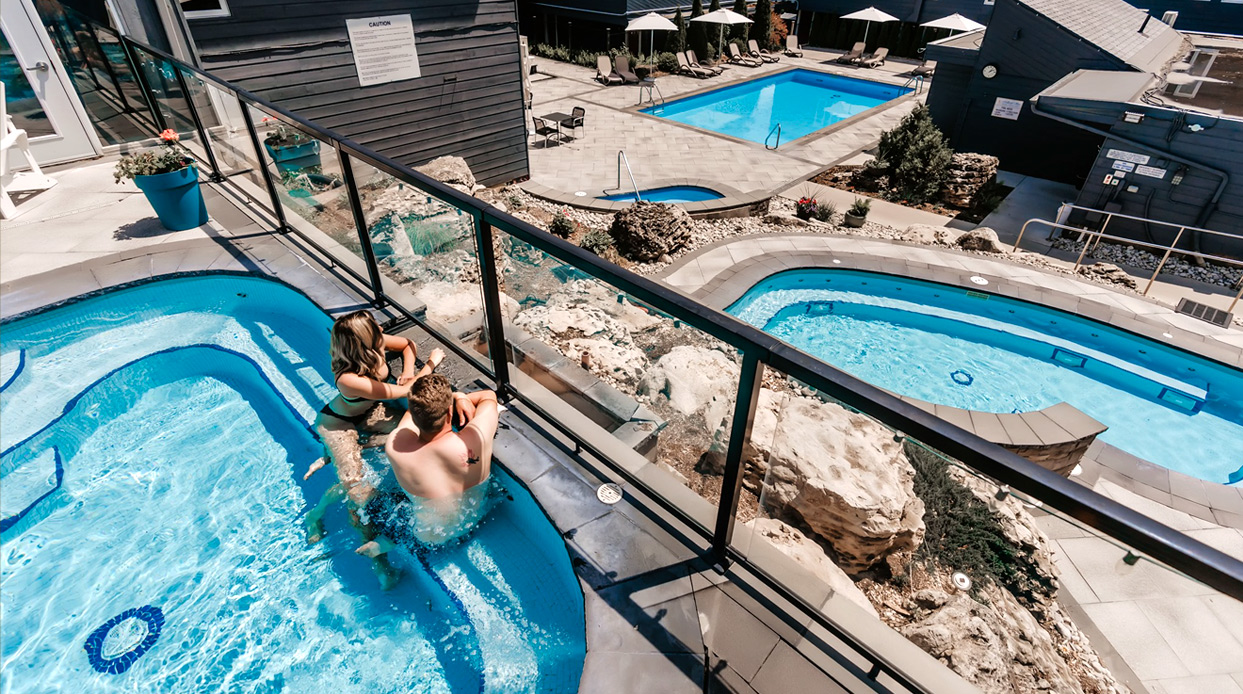 What better time than now to book a well-earned retreat sprinkled with relaxing body treatments and healthy meals prepared just for you from local freshly harvested ingredients? The choices seem endless.
Resorting Fun comes in all shapes and sizes – modern to elegant and luxurious to traditional. These hotel style rooms are equipped with extremely comfortable king and queen sized beds and all the ingredients needed for your perfect romantic escapade!
The Spa at Georgian Bay Hotel is excited to welcome guests back to their newly redesigned Spa experience. Their redesigned Spa experience includes a fresh look at their new space and treatments including facials, massages, manicures and pedicures featuring Eve Taylor products exclusive to GBH. Their Spa therapists are excited to provide customized treatments that exceed your expectations. Take time this fall to rejuvenate and relax at THE SPA at GBH!
Just one-hour north of Toronto, stress melts away at the 8,000-square-foot full-service spa at Hockley Valley Resort!. A host of spa facials, facial enhancements, massages, relaxation and body treatments, holistic services, hair and make-up sessions as well as spa day packages are available. Nestled in the heart of the spa, the Spa Café features seasonal, farm-to-table fare so you can sit back and enjoy a delicious lunch and a glass of wine or smoothie in the comfort of your robe.
Millcroft Inn & Spa in Caledon features an award-winning state-of-the-art spa, which includes 17 treatment areas as well as a fully licensed Spa Café serving a great selection of wellness-oriented fare. All treatments and services integrate age-old healing practices from around the world with the latest health and wellness discoveries. Take a plunge and soothe your cares away in the new outdoor hot springs pool. Later, relax by the fire in the spacious, yet cozy, Woodlands Lounge, which offers fruit-infused water, a selection of herbal teas and a breathtaking view of protected woodlands and meadow and the hot spring pools.
Isn't it time you booked some tender-loving care for yourself at a Resorts of Ontario spa?
Ontario has stunning golf courses throughout the province. They come in all shapes and sizes…championship course, well-manicured greens, course carved out of the escarpment and rugged landscape that surrounds itself…something for every skill level.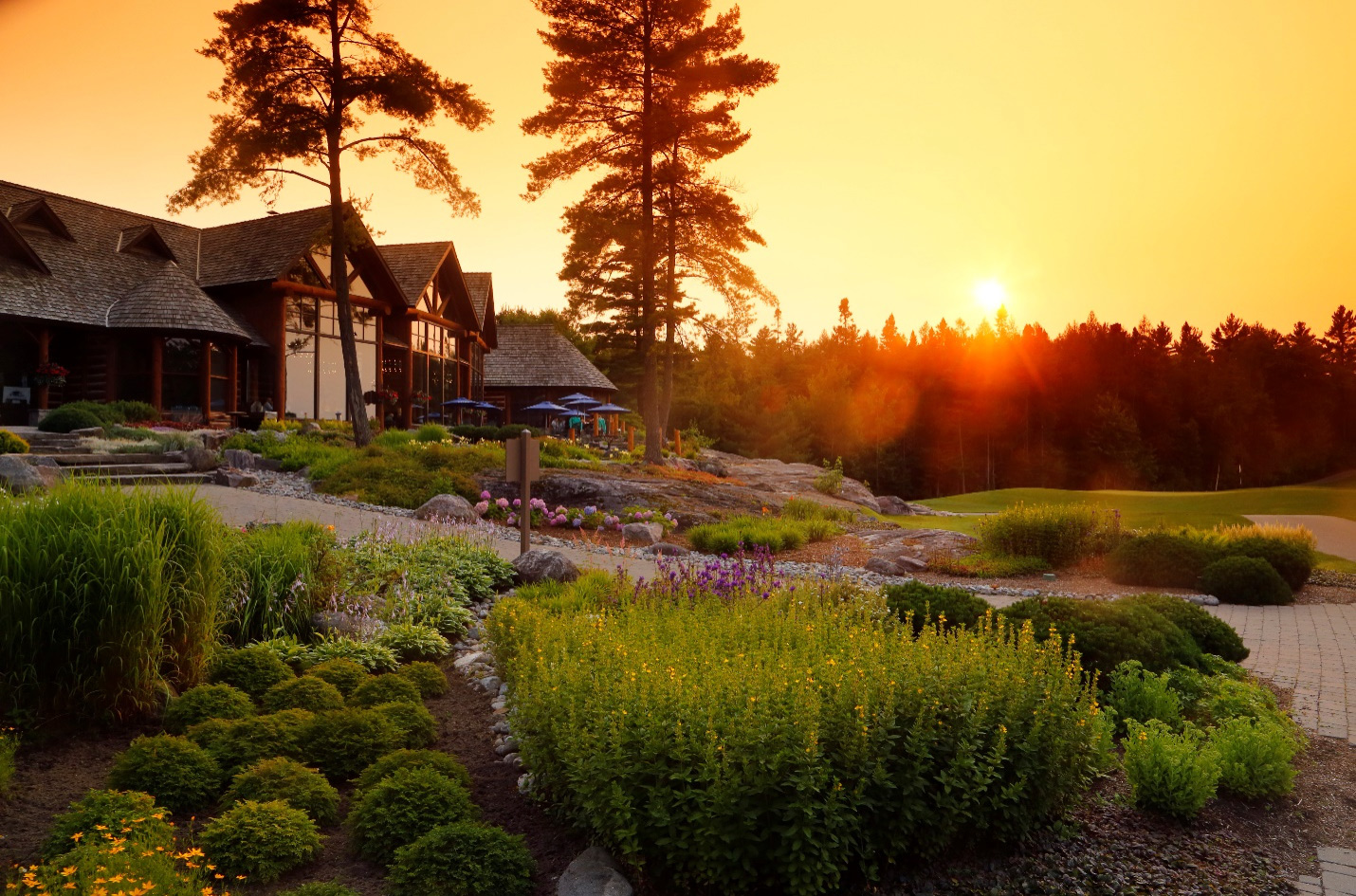 Rocky Golf Resort – Golfweek ranked Ontario Golf Resort, Rocky Crest Golf Club, sixth in its listing of the best Canadian courses of the modern era (post 1960). Amidst the beauty of the surrounding giant forests of pine, white birch and hemlock, the rolling fairways will captivate you as the granite outcroppings challenge your skills. This premier Ontario golf course is presided over by an imposing pine-log lodge-style clubhouse and incorporates all the spine-tingling qualities of the Muskoka golf experience. With tees stretching from 6,936 yards down to 5,131, Rocky Crest is a delight for golfers of all abilities.
Hockley Valley Resort Renowned Canadian golf course architect Thomas McBroom designed Hockley Valley Resort's 18- hole championship golf course, boasts some of the most breathtaking vistas in southern Ontario. Emerald-bent grass fairways were skillfully incorporated into the natural landscape, leaving much of the terrain untouched and framed by rolling fescue-covered hills. The unrivaled natural beauty and challenging design will test all aspects of your game, on a course where pars are memorable and the experience will keep you coming back time and again.
At Port Cunnington Lodge, escape to beautiful Lake of Bays and play the ultimate round of golf at Bigwin Island! Ranked one of the twenty best golf course in Canada, the Doug Carrick designed course, Bigwin Island Golf Club is nestled on a private island paradise on Lake of Bays and is accessible only by water taxi from the resort. Bigwin's 18 championship holes are draped across the rugged terrain of the historic Bigwin Island. Fairways wind through mature trees, providing multiple sweeping vistas over Lake of Bays. White sand bunkers flank undulating greens, creating the perfect mix of breathtaking scenery and challenging play.
Measuring 7,166 yards from the championship tees, a round of the Bigwin Island course should be on every golfer's bucket list. After your round of golf take the water taxi back to the Port Cunnington Lodge, where you can watch the sunset from your waterfront cottage!
Fall offers spectacular adventures and some of the best fishing in the world! Fall adventures are like no other – cool evenings, warm days, and the changing of the foliage everywhere you go, star-filled skies, there is so much to explore. Come fall, lake water temperatures cool, and big pike are no longer controlled by the temperature, so they roam. They head into the shallows to hunt, it's an anglers paradise!
With so many lakes and hidden spots, there are so many different kinds of fish out there to fish for. We have provided a list of resorts offering Bass, Perch, Whitefish, Trout, Walleye, Northern Pike and more.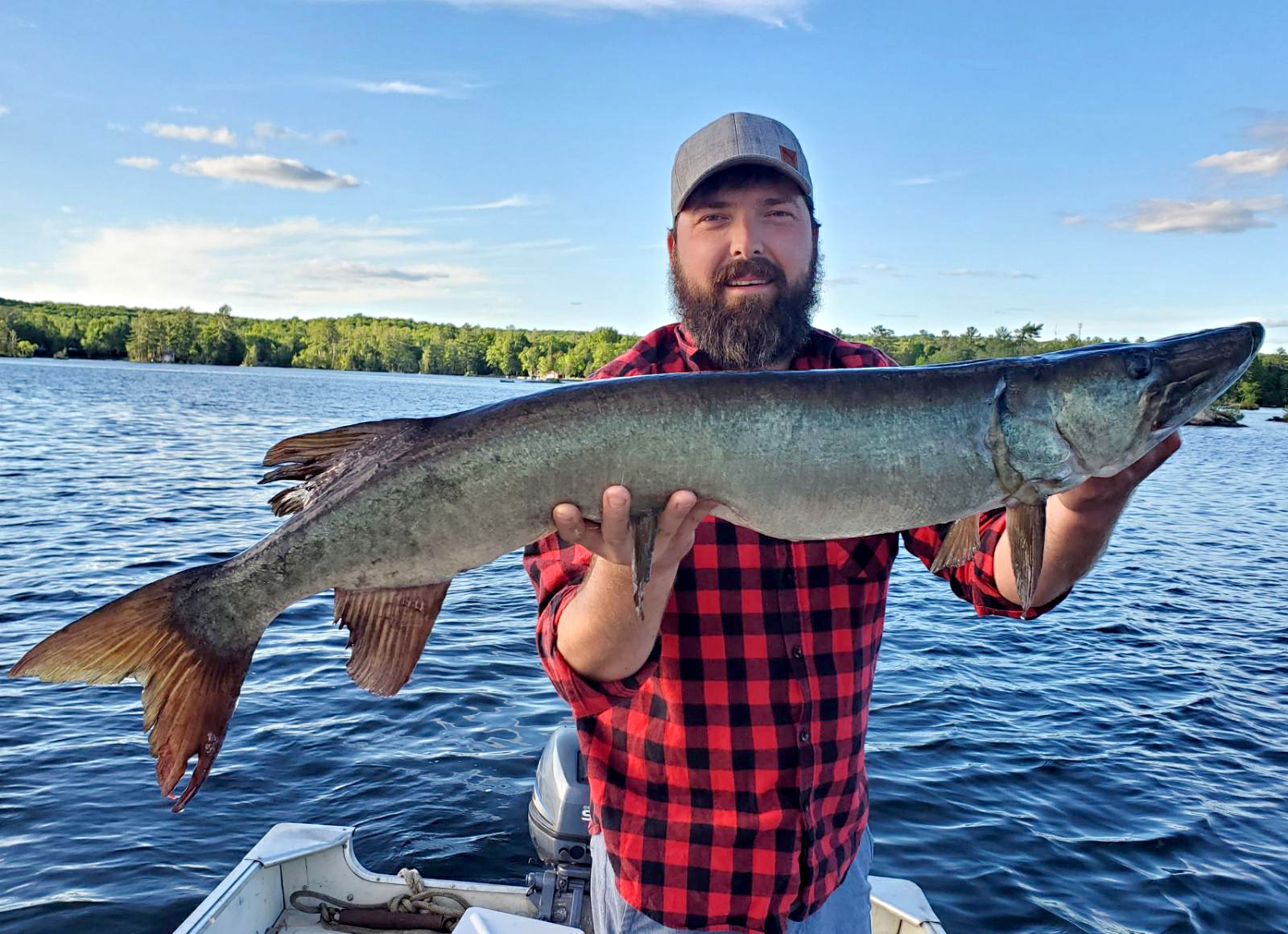 For more information on fishing at these great resorts and many others, please visit here.
Whether you and your partner are spontaneous weekend getaway types or you plan your romantic adventures on a spreadsheet, you will find everything your heart desires in a picture-perfect setting this fall. With so many different types and styles of accommodations, Ontario Resorts have got something for everyone.